The Artist - Coral J. F. Mosbø ( קורל )
Coral exhibited a keen artistic ability even at a very young age. This natural ability was enhanced by her art studies in the public school system of Baldwin, Long Island, New York, and at Luther College in Decorah, Iowa.
She developed her own unique style of painting using pure oil pigments (with no thinning agents) and created a series of fantasy works with hints of Christian symbolism. Several of these images and ideas were used in the board game "Wizards", designed by Coral along with her husband Thomas, published by the Avalon Hill Game Company.
Although dedicating much of her adult life to being a devoted wife, homemaker, and loving mother of three children, she has continued to create artwork using various media, including oils, acrylics, watercolors, charcoal, colored pencil, and pen and ink. She has extended her creative abilities to sewing a number of Medieval style garments, as well as enjoying various other craft related projects (such as crocheting and rosary-making) and gardening.
Her talents also embrace story telling and writing, including numerous modern-day parables, as well as teaching Sunday School and doing library work.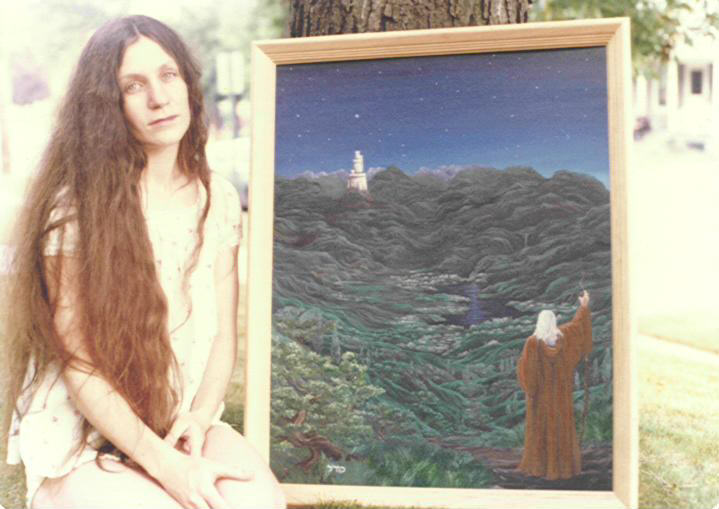 Coral - May 1979 - with her early painting "Star Edge"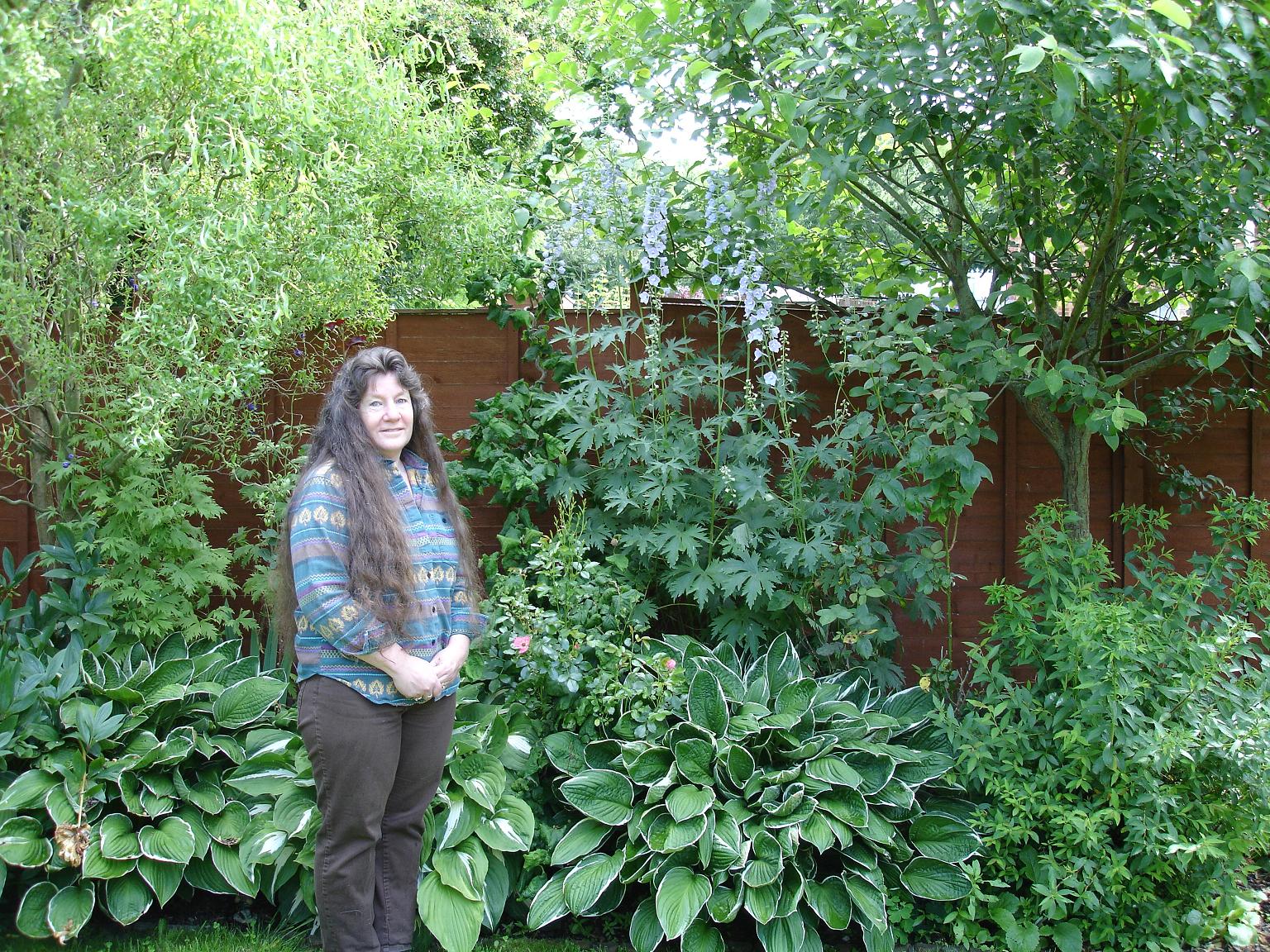 Coral - May 2009 - in her English Garden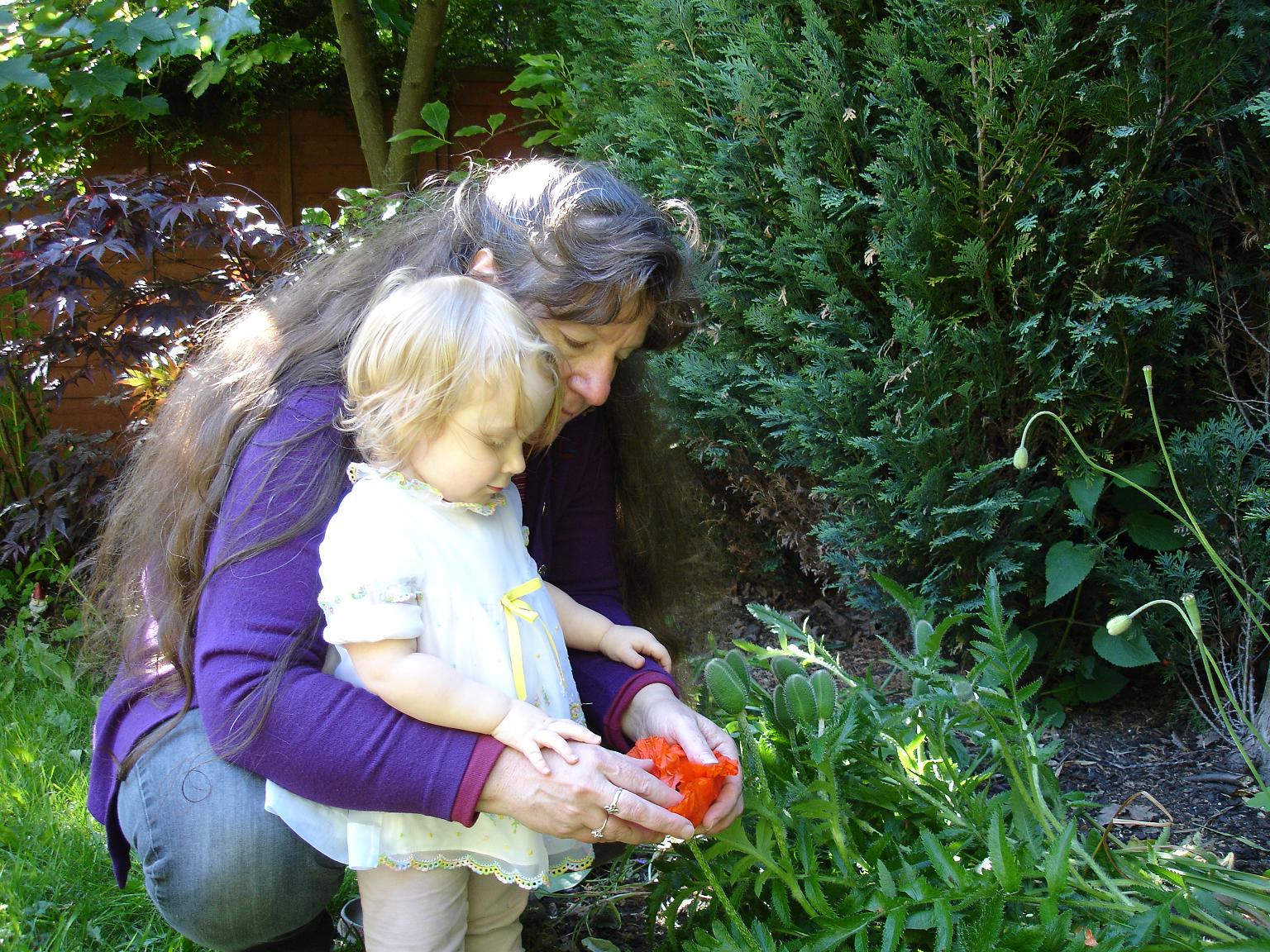 Coral - May 2011 - with granddaughter Caitlin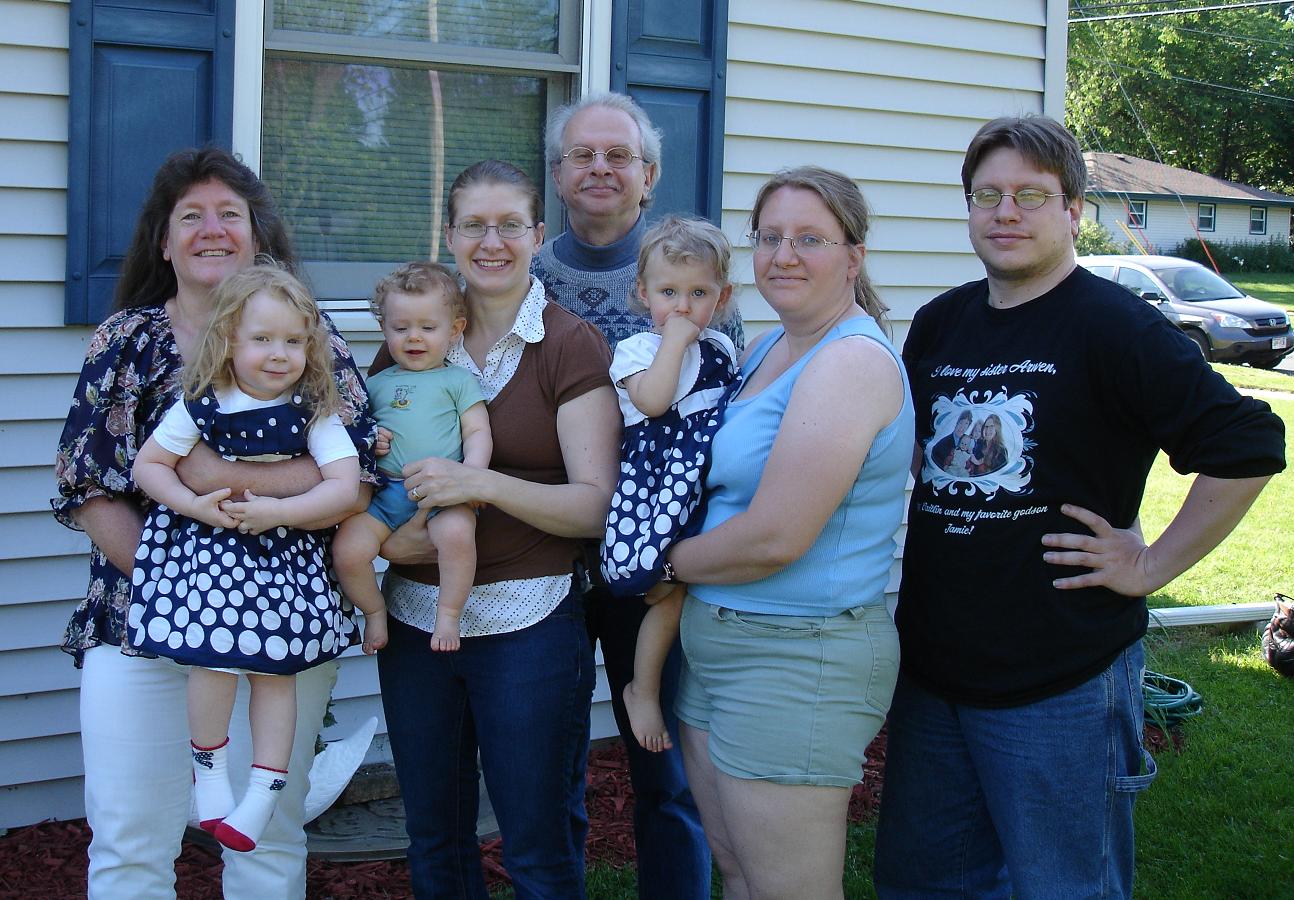 Coral & Thomas - May 2012 - with children & grandchildren