A Creative Event
An event which showcased a number of Coral's creative talents was the wedding of our daughter Rachel, held in October 2008 at Christ Church, in Consett, County Durham, England. The medieval-themed reception was held in the Stuart Banqueting Suite of Langley Castle, in Northumberland, where Coral and Rachel planned and decorated the feasting table and made all the placecards. The wedding cake was created by daughter Arwen. The bouquets and headbands of the bridal party were made by Coral.
We (Thomas and Coral) the Parents of the Bride, and our son-in-law Barry wore garments designed and sewn by Coral, and she also altered and re-designed the gown of Arwen, the Matron of Honor. [However, she did not create the bridal gown nor the attire of our son Christian.] Rachel created the garments worn by the groom Joseph. Other guests were likewise encouraged to wear appropriate attire.
The "Wedding March", composed by Thomas, was first performed at his wedding to Coral in May 1975. It was then used at the wedding of Arwen to Barry in July 2006, and on this occasion of the wedding of Rachel to Joseph was played by Barry.
Enjoy watching the festivities unfold!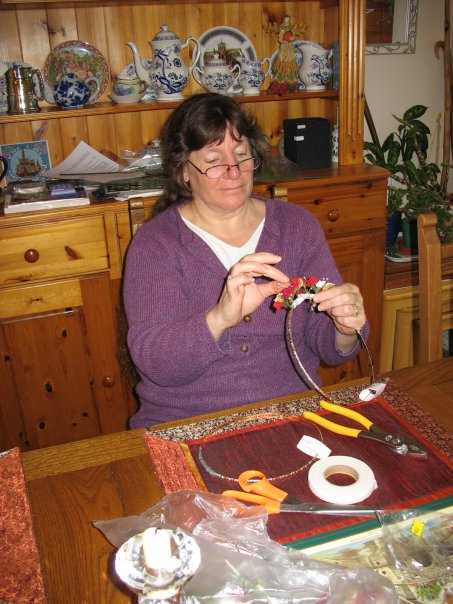 Coral Making Headbands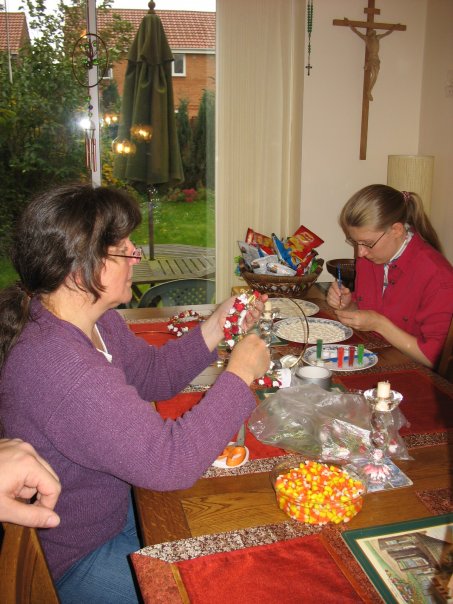 Coral and Arwen Making Wedding Preparations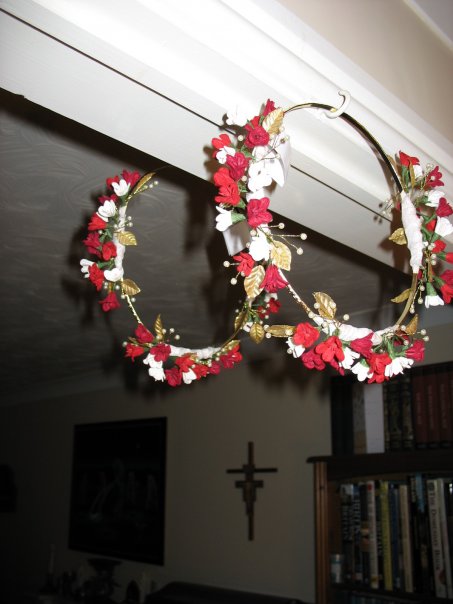 Completed Headbands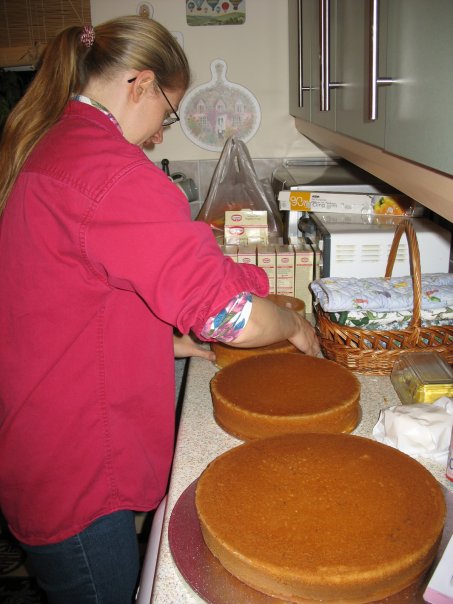 Arwen Baking the Wedding Cake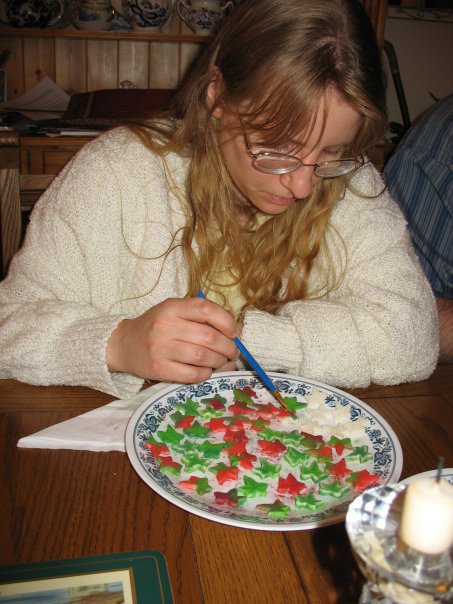 Rachel Coloring Leaves for the Wedding Cake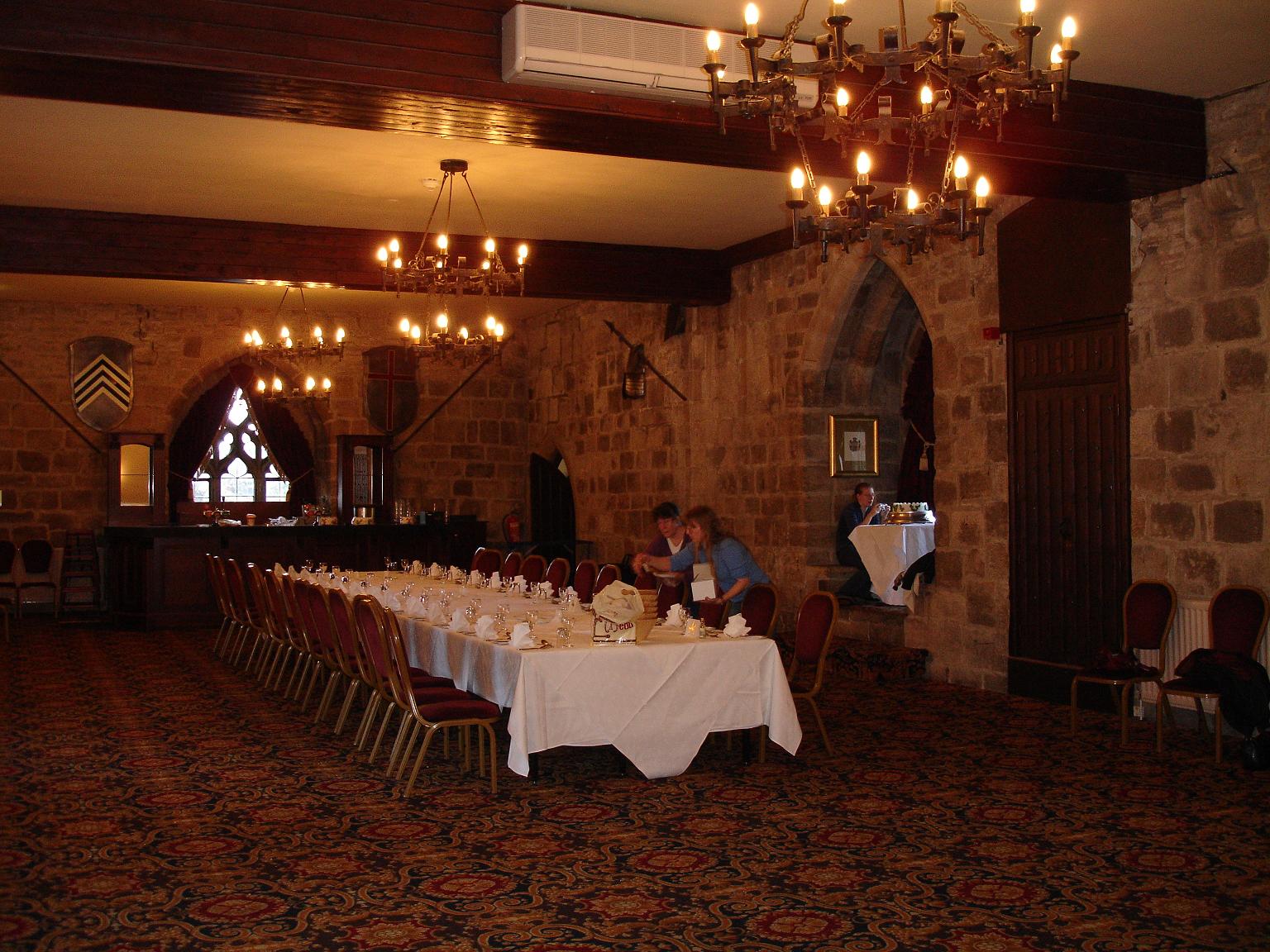 Coral and Rachel Decorating in Langley Castle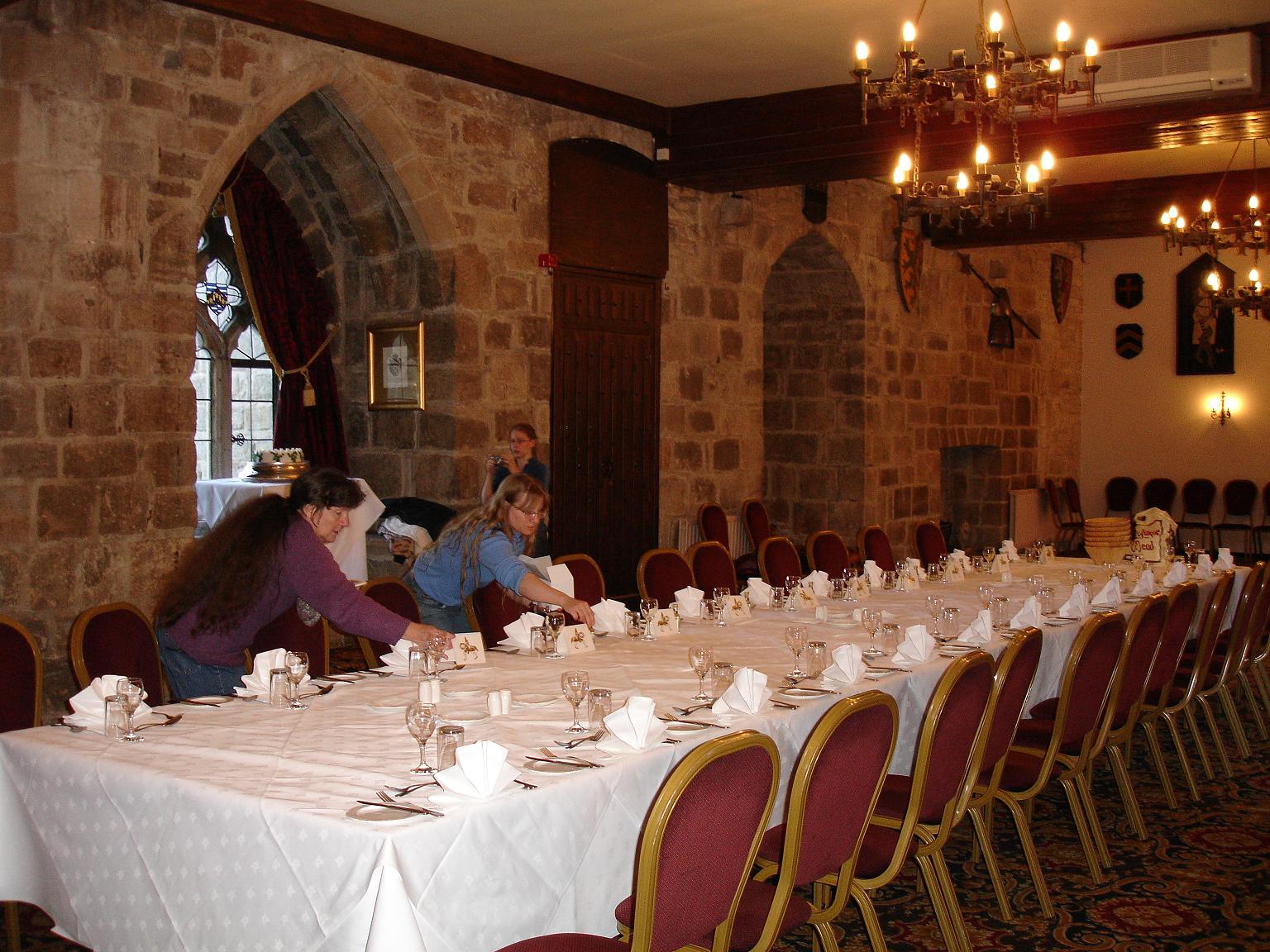 Coral and Rachel Decorating in Langley Castle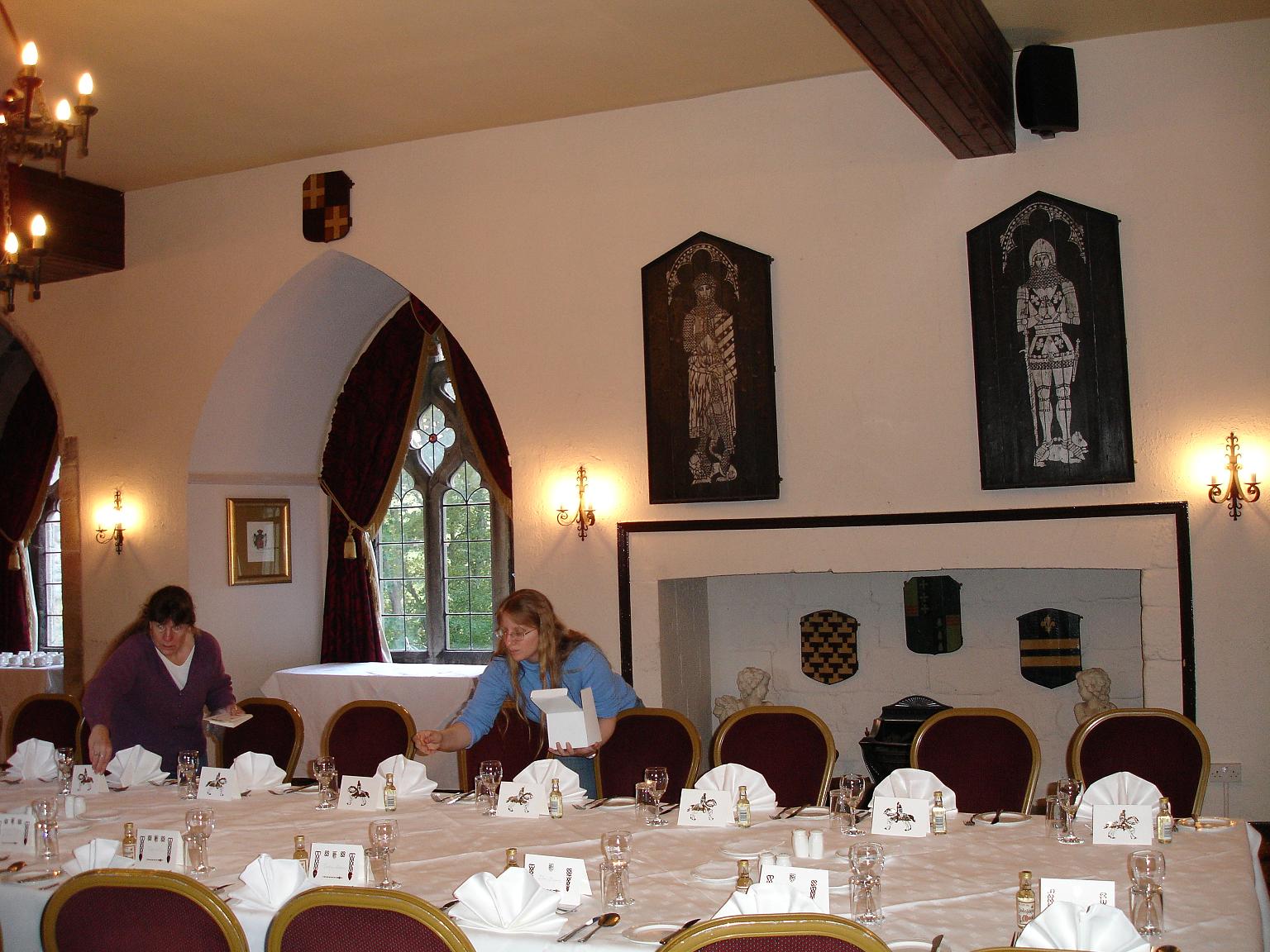 Coral and Rachel Decorating in Langley Castle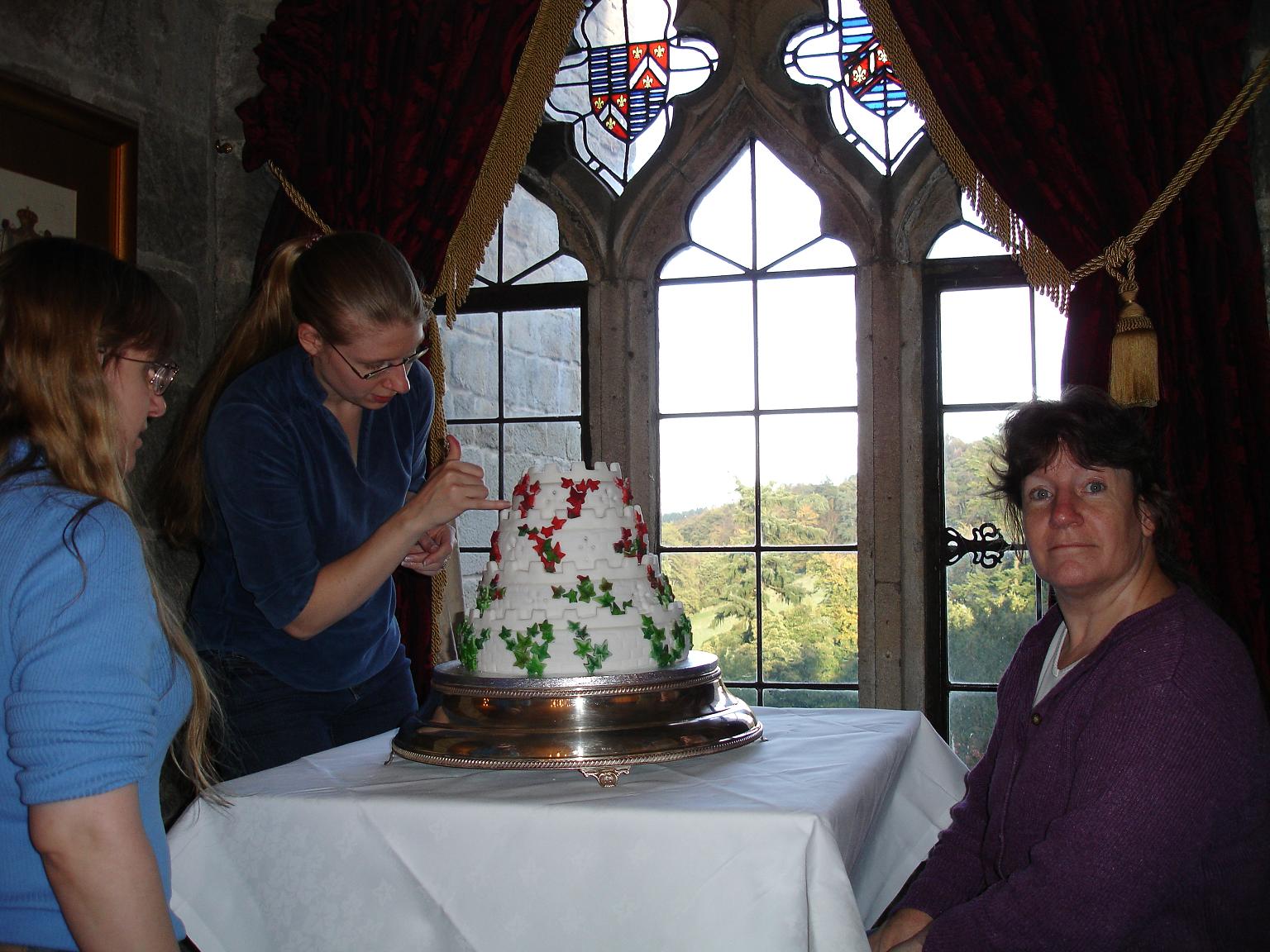 Arwen Preparing the Wedding Cake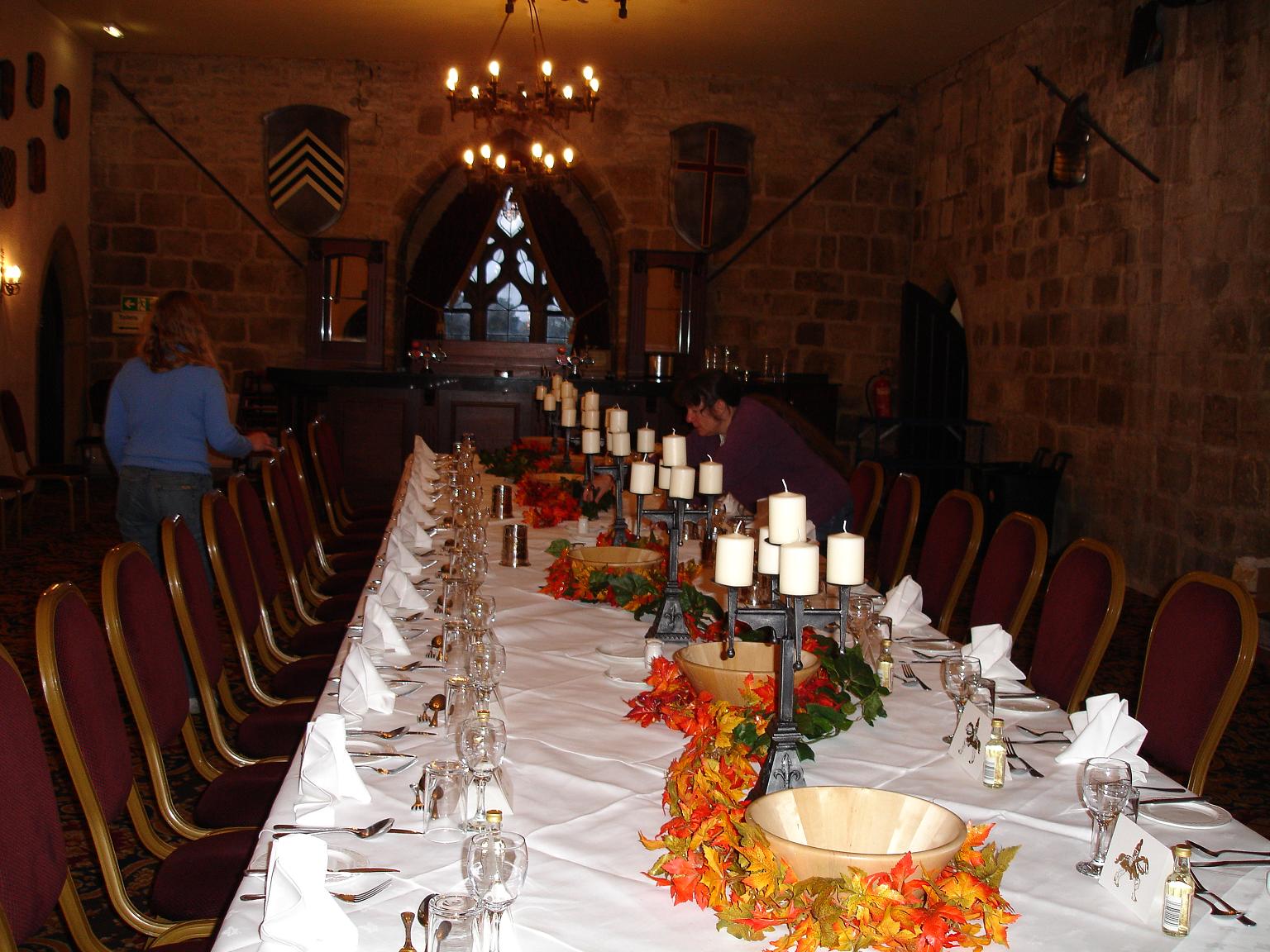 Coral Decorating in Langley Castle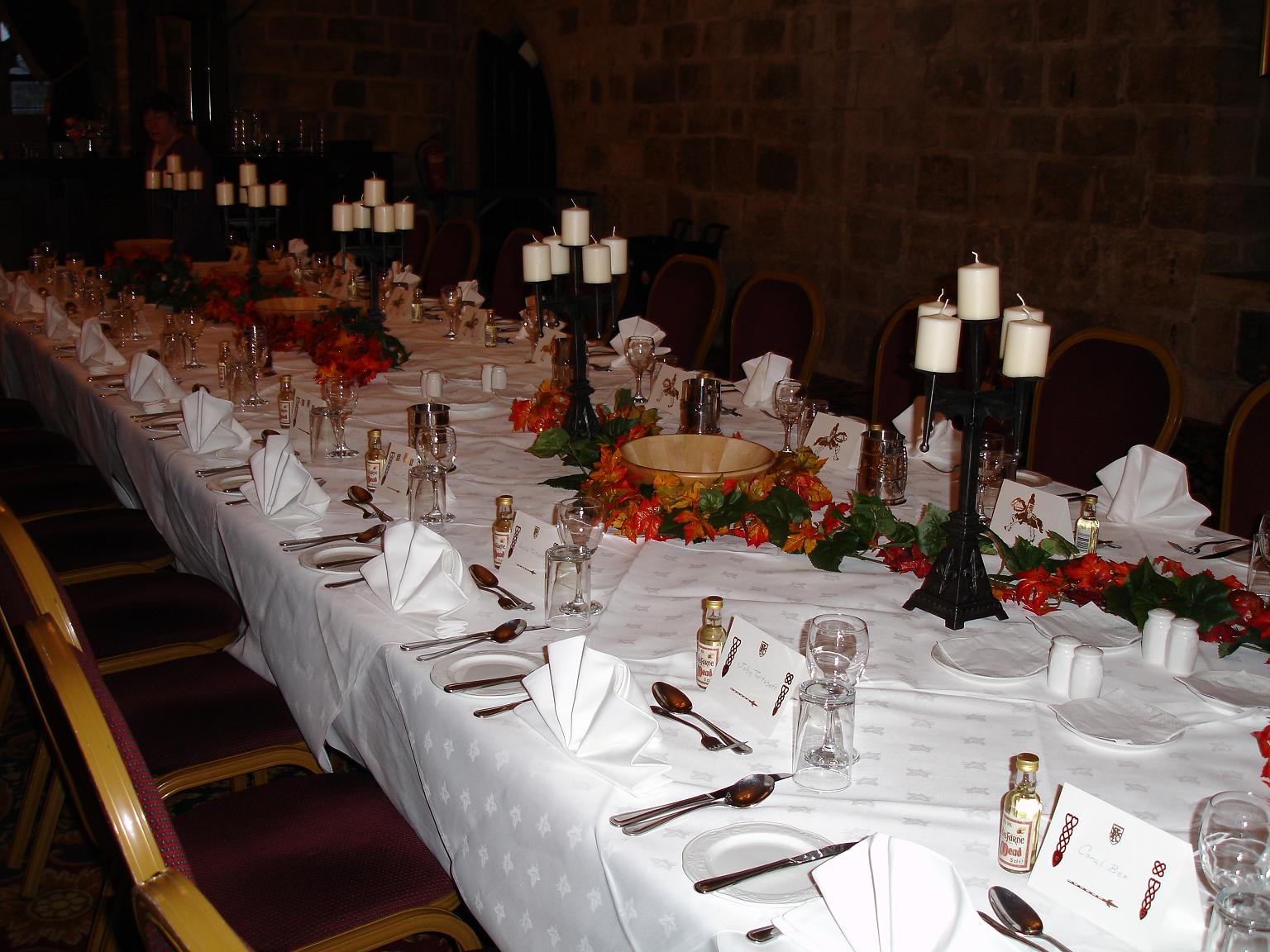 The Feasting Table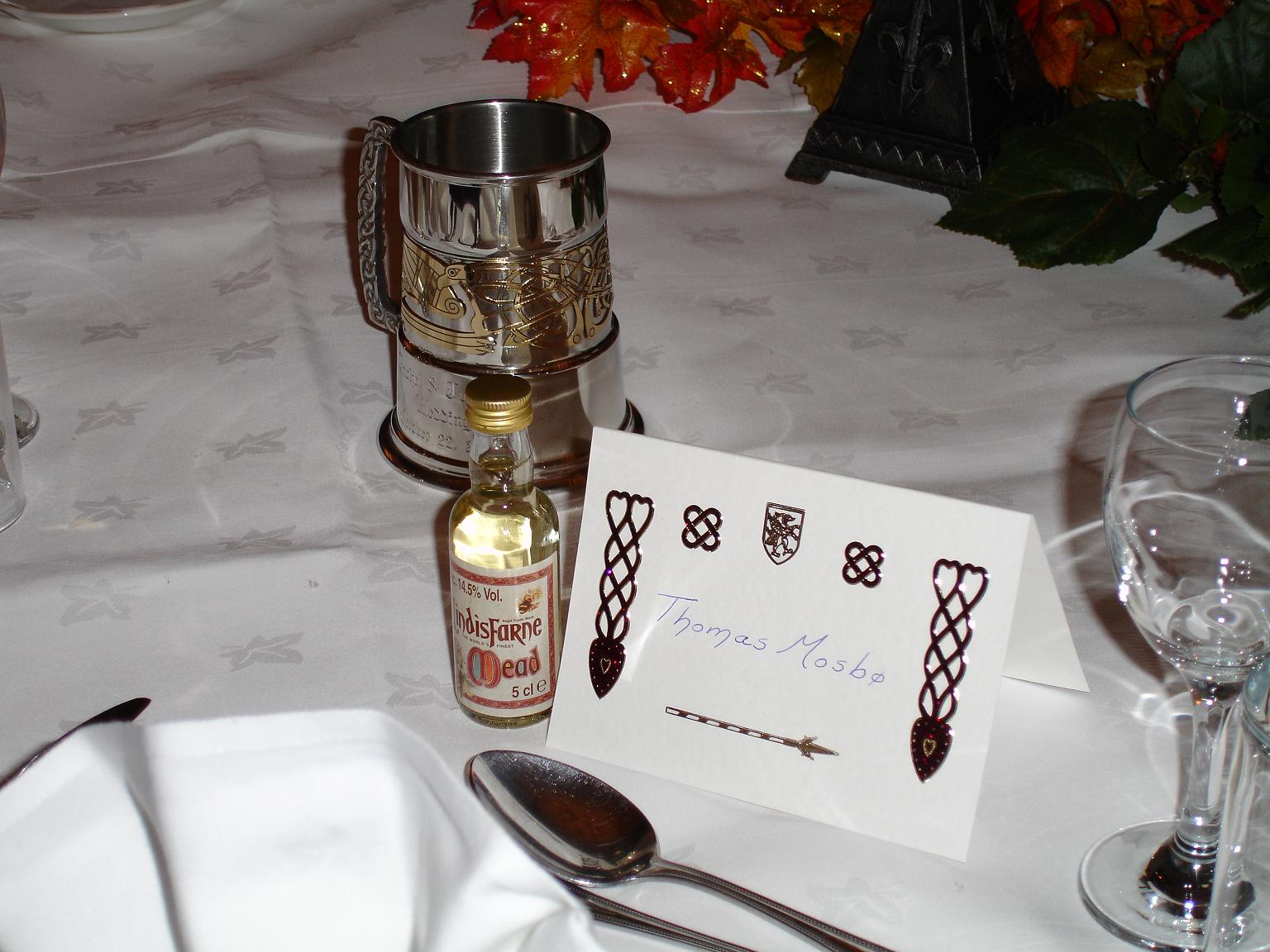 A Place Setting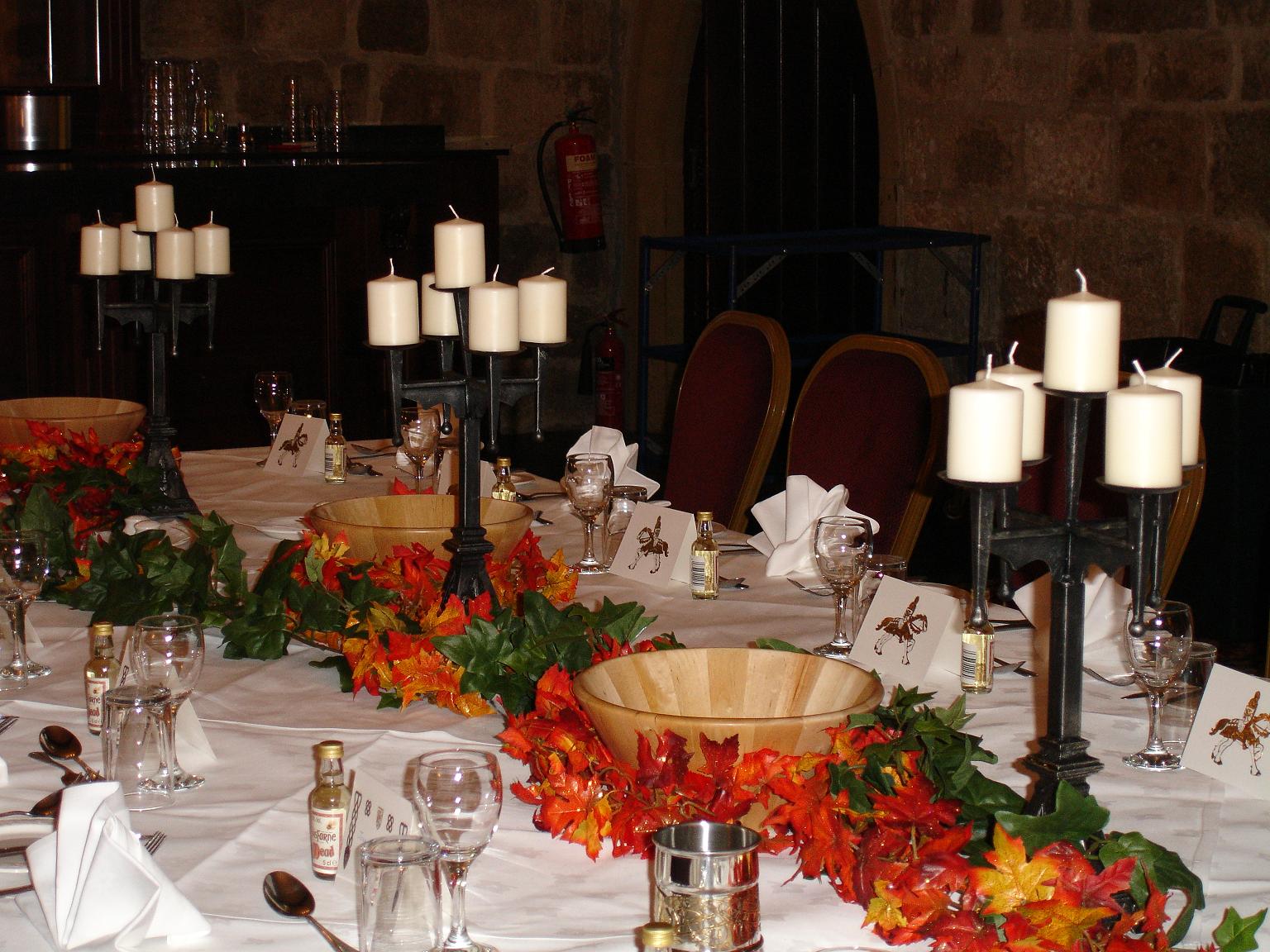 The Feasting Table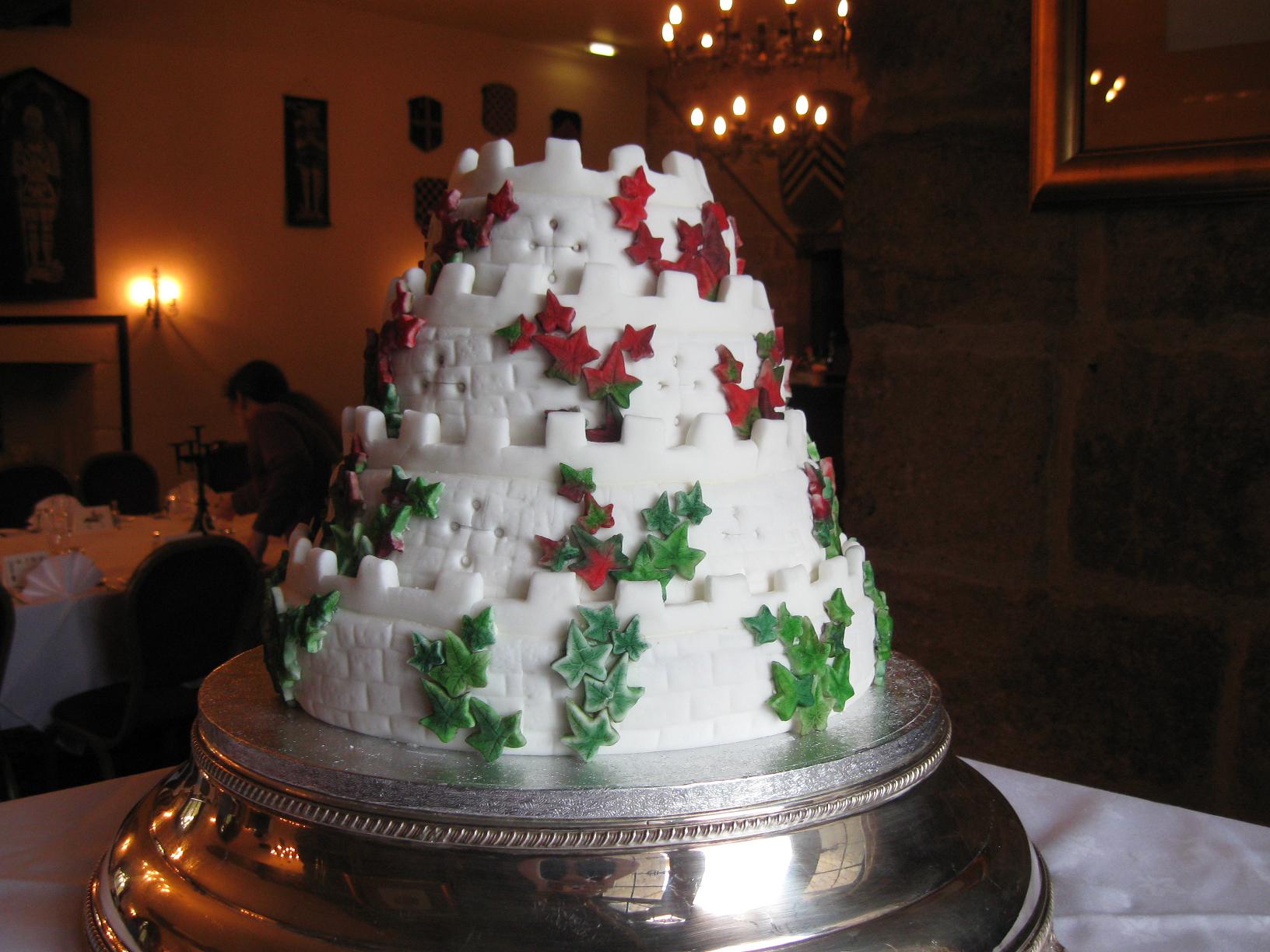 The Wedding Cake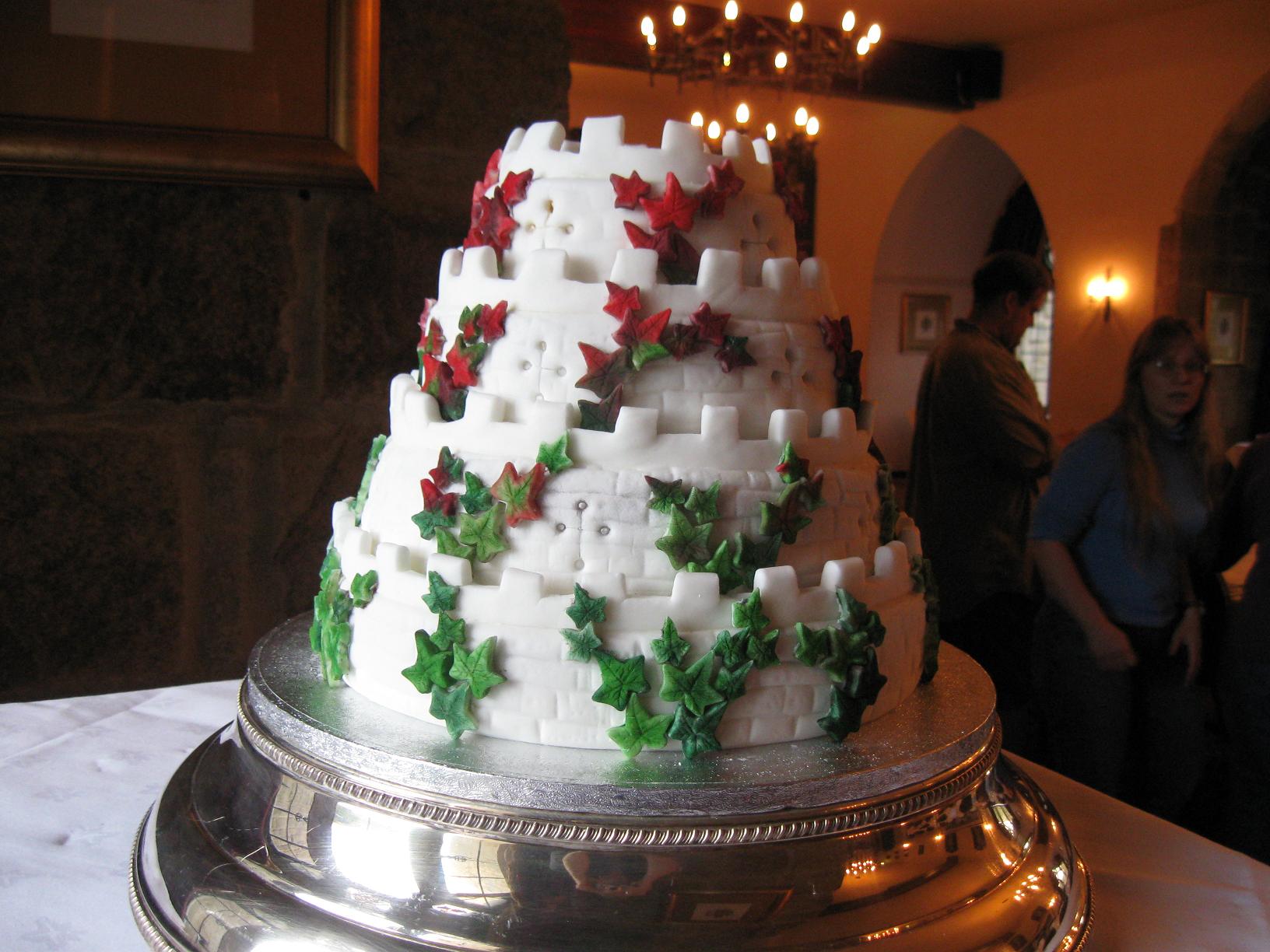 The Wedding Cake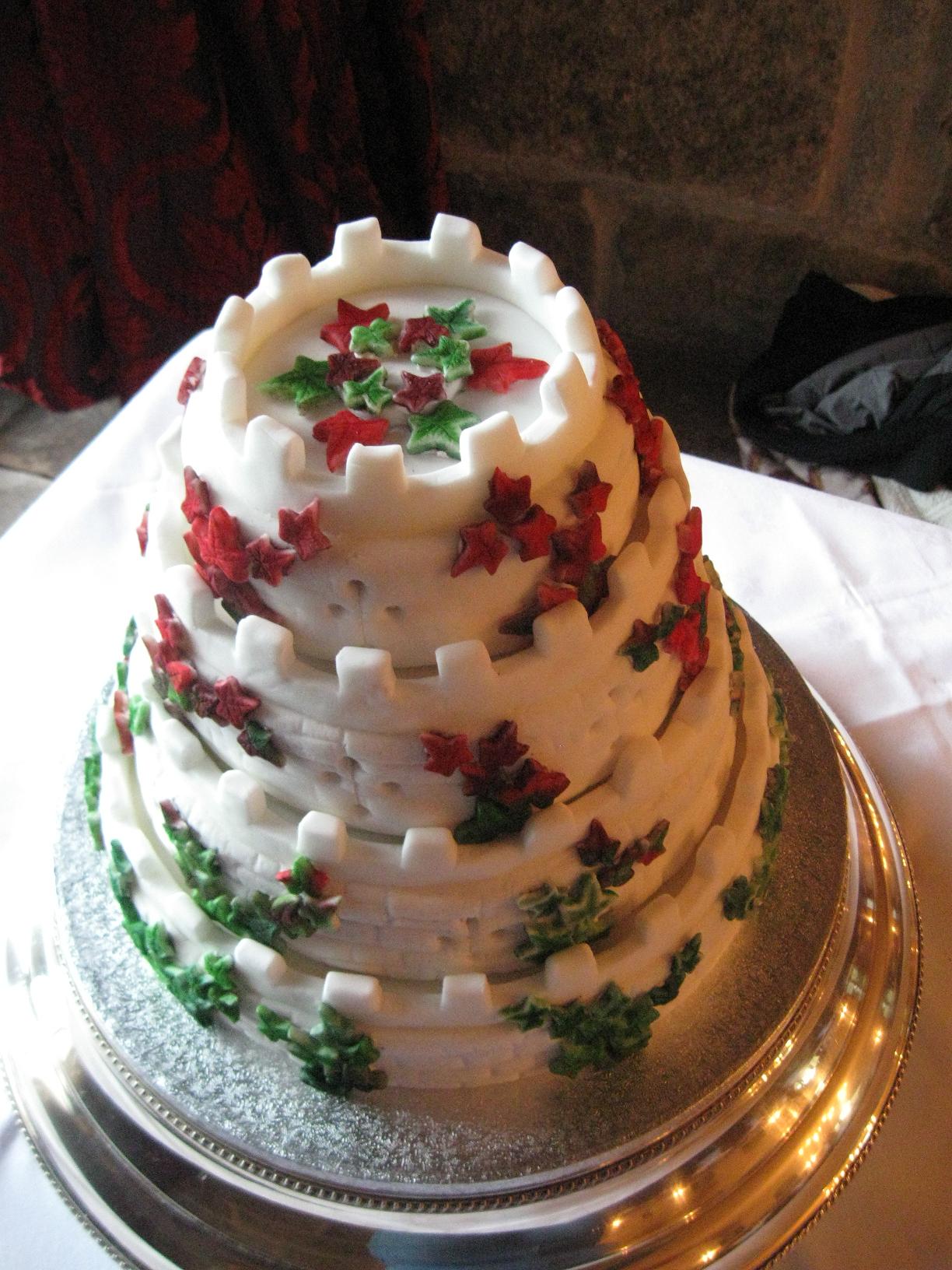 The Wedding Cake
The Wedding Cake from the Top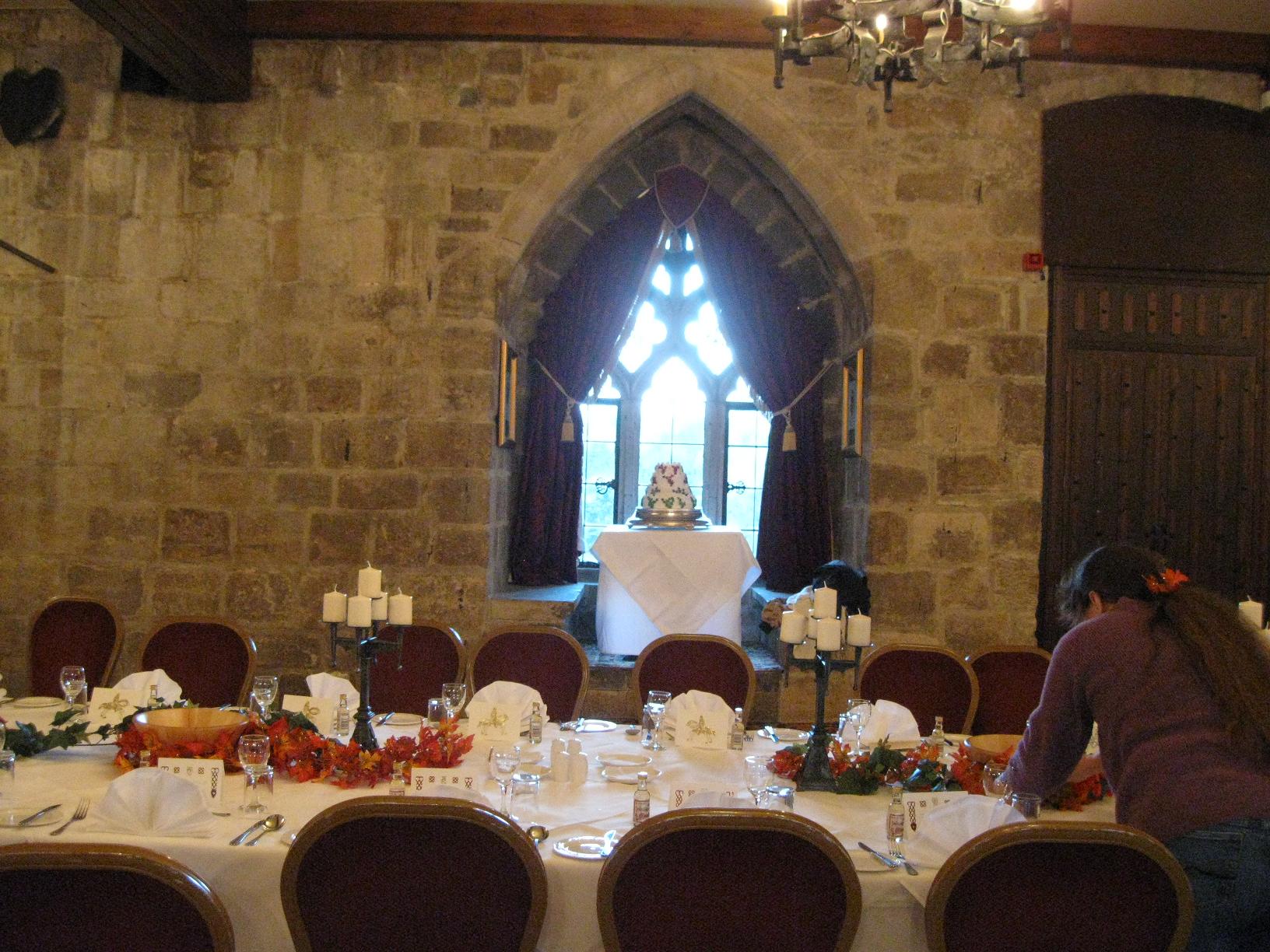 Coral Making Finishing Touches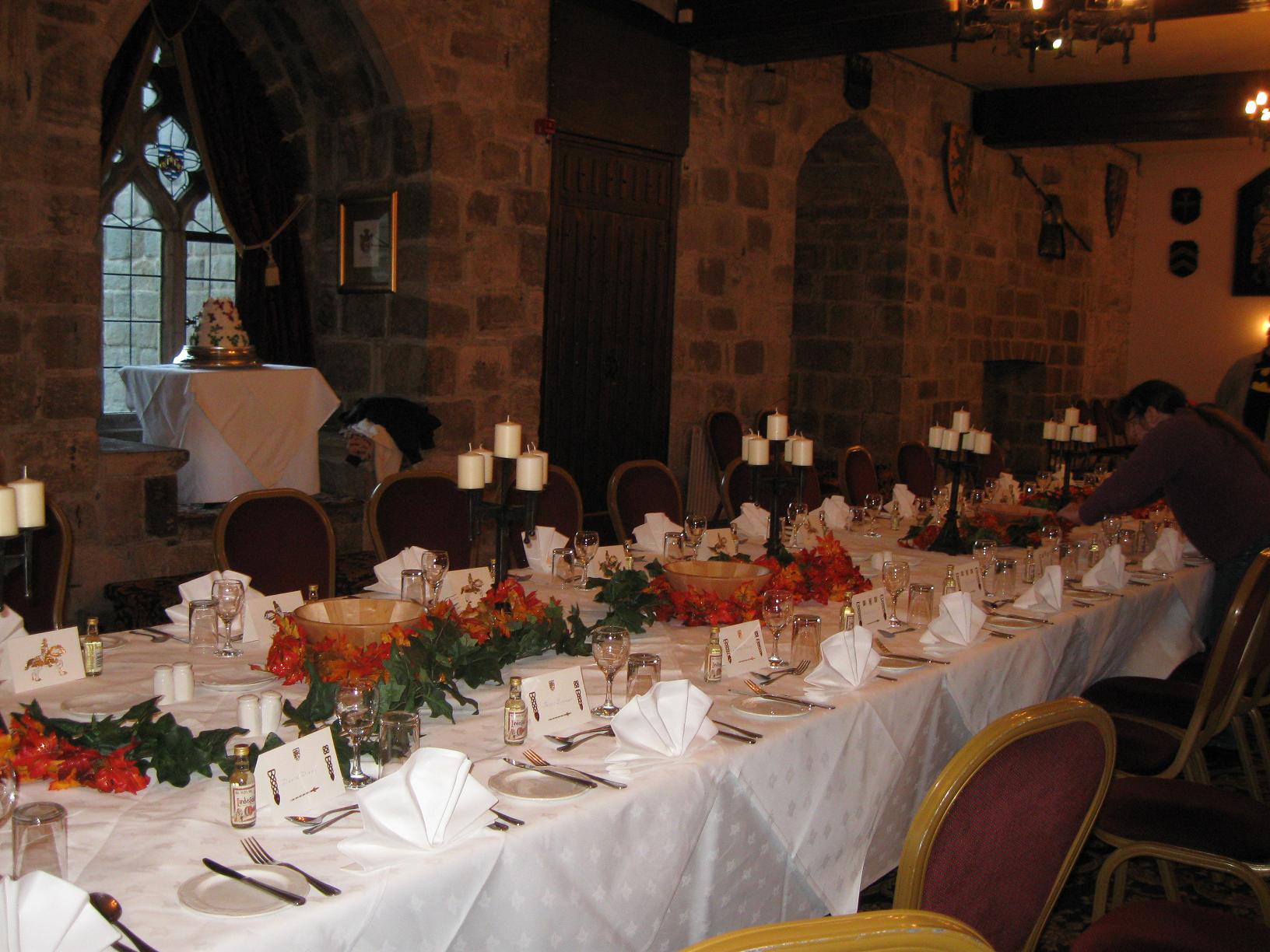 Coral Making Finishing Touches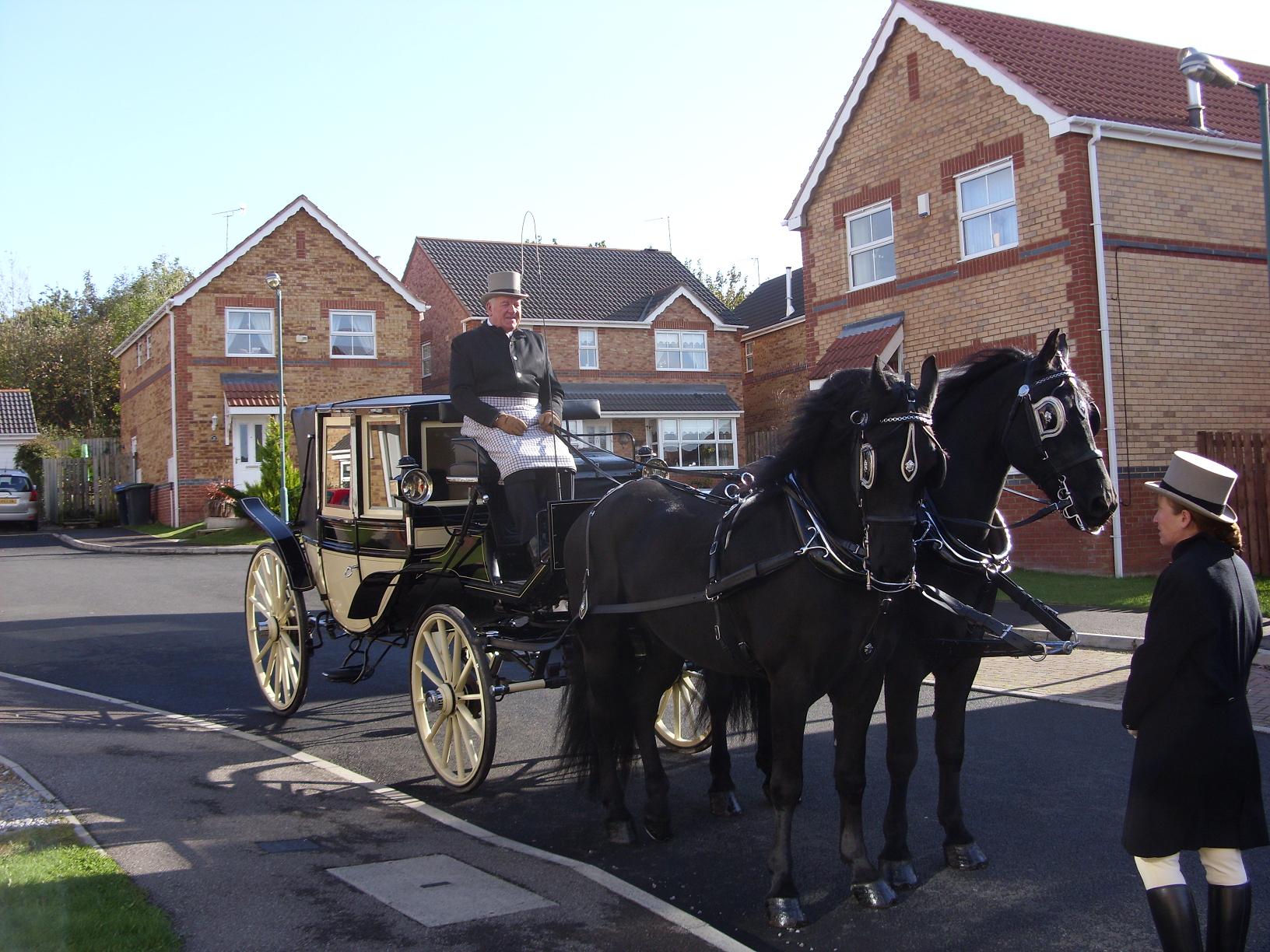 The Coach and Horses Arrive at the Bride's Home on the Wedding Day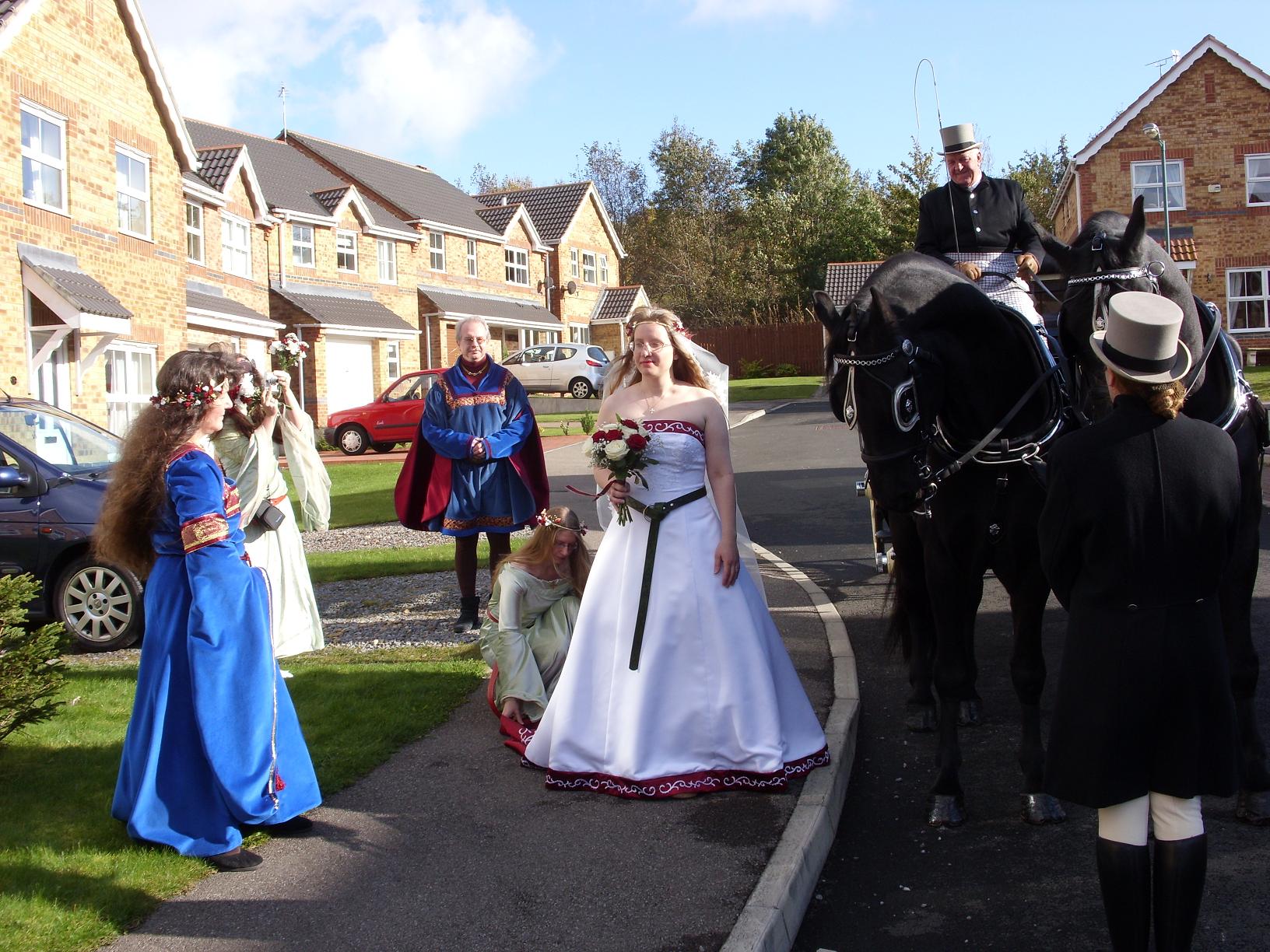 Waiting to Enter the Coach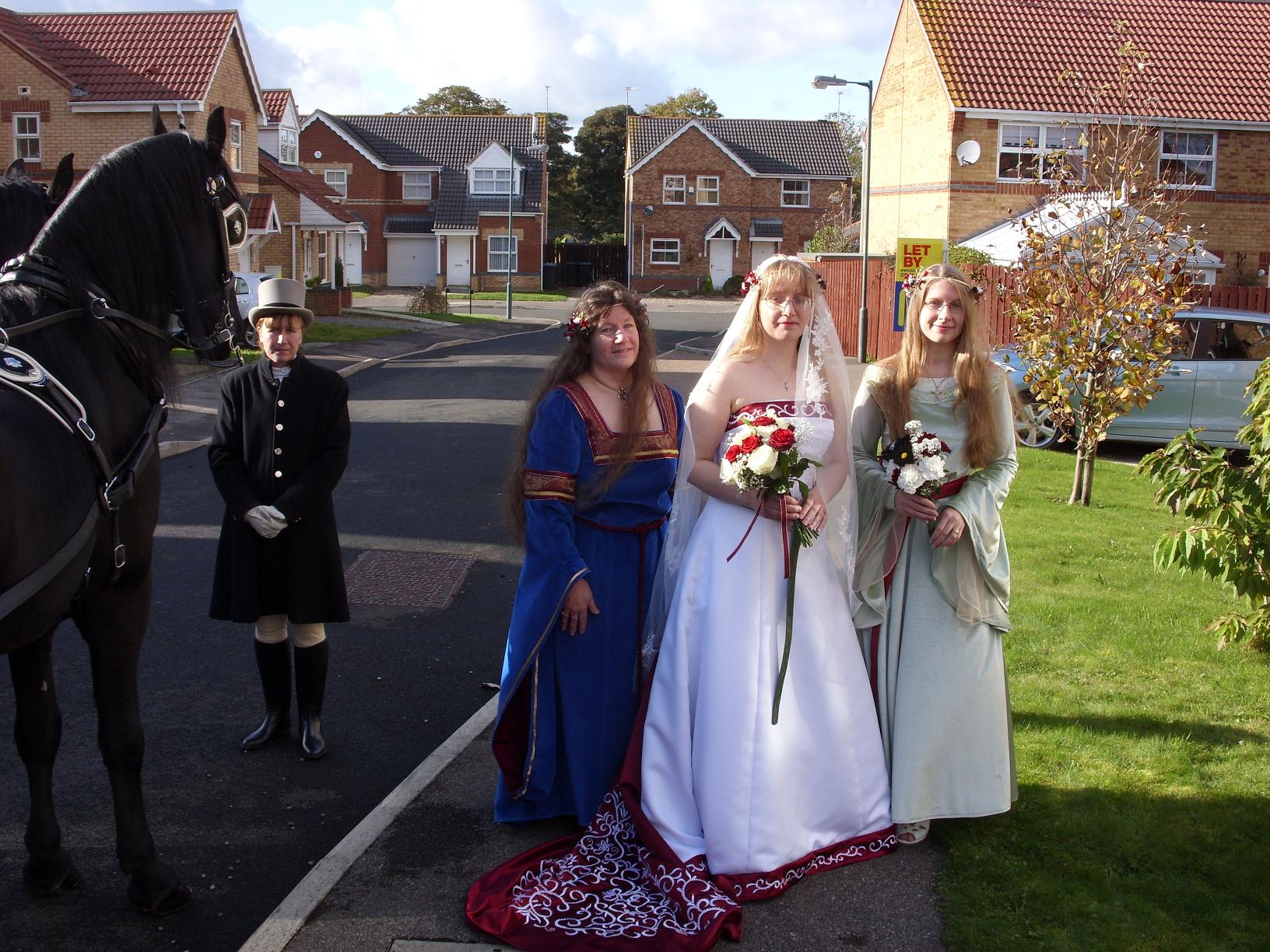 Coral with her Two Daughters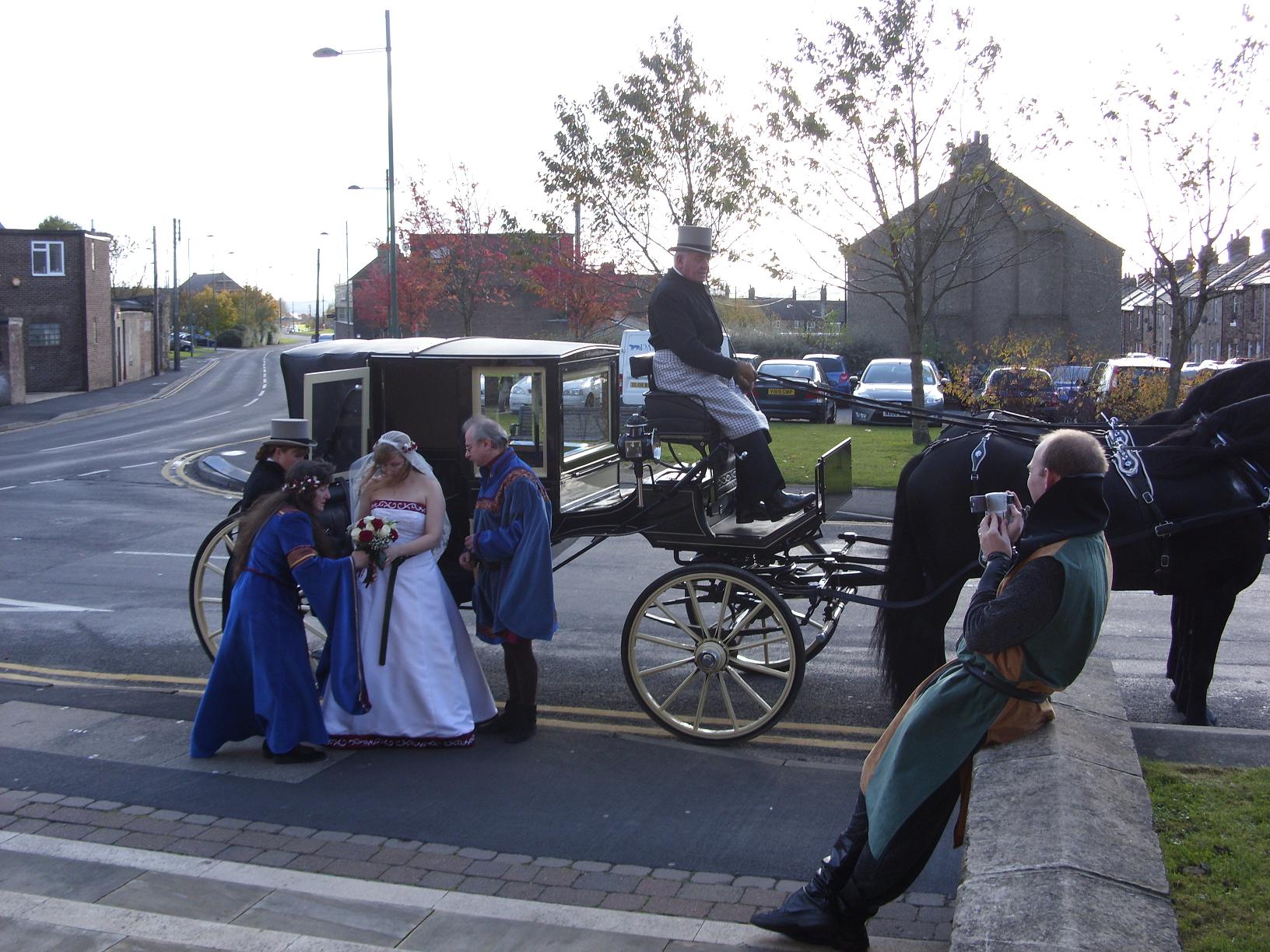 The Bride and her Parents Arrive at the Church in the Coach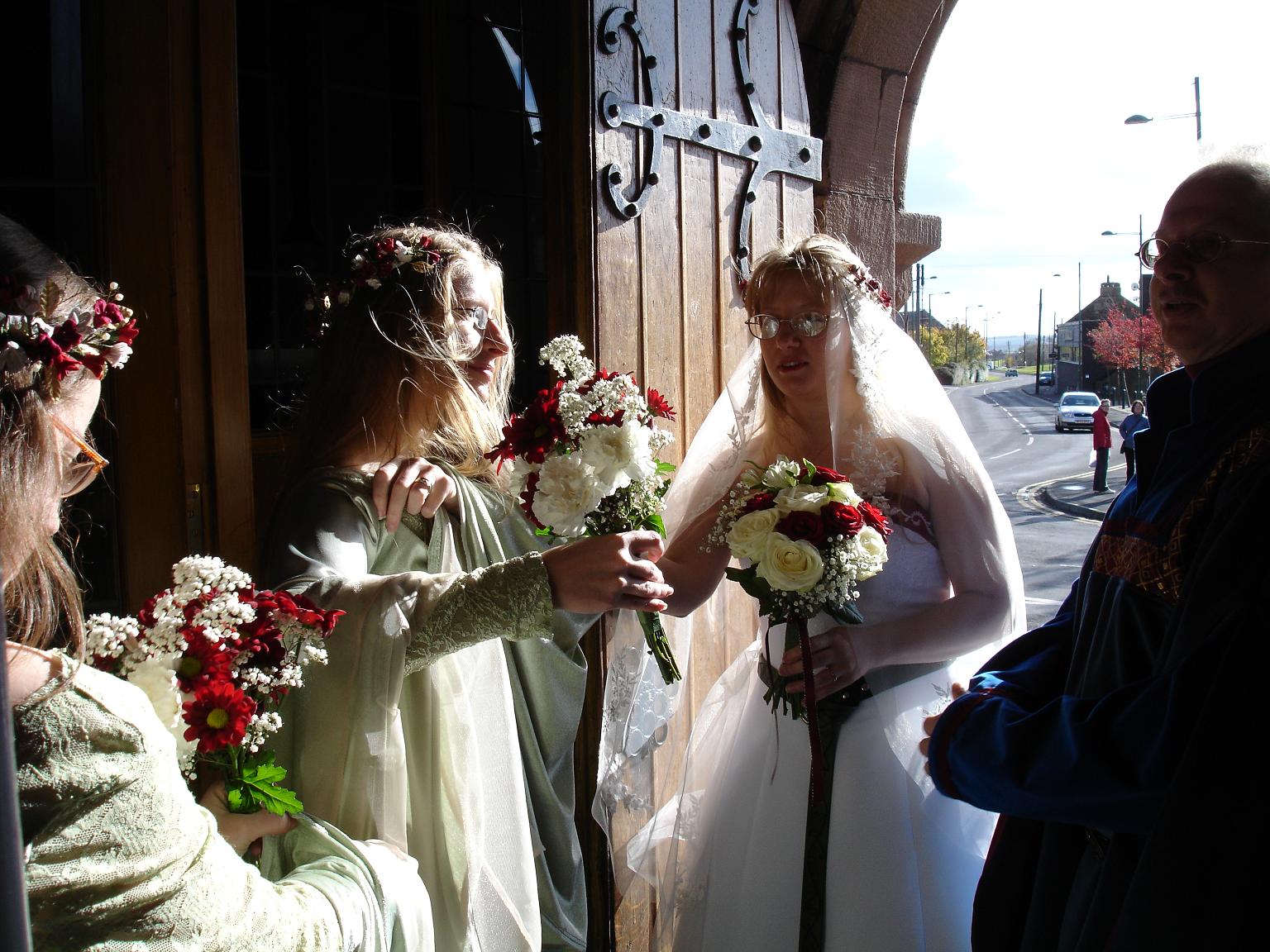 The Bride and Bridesmaids Enter the Church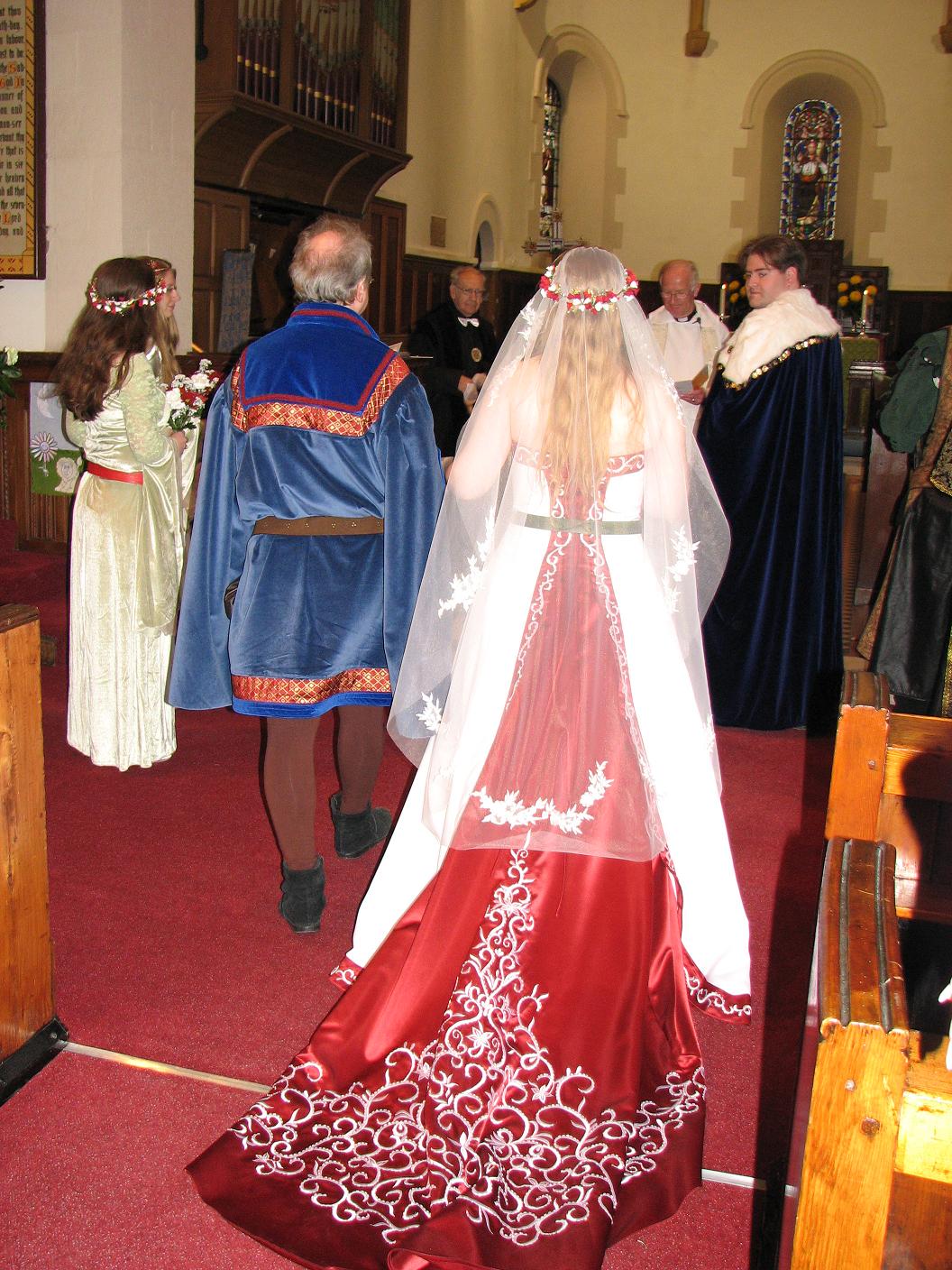 The Processional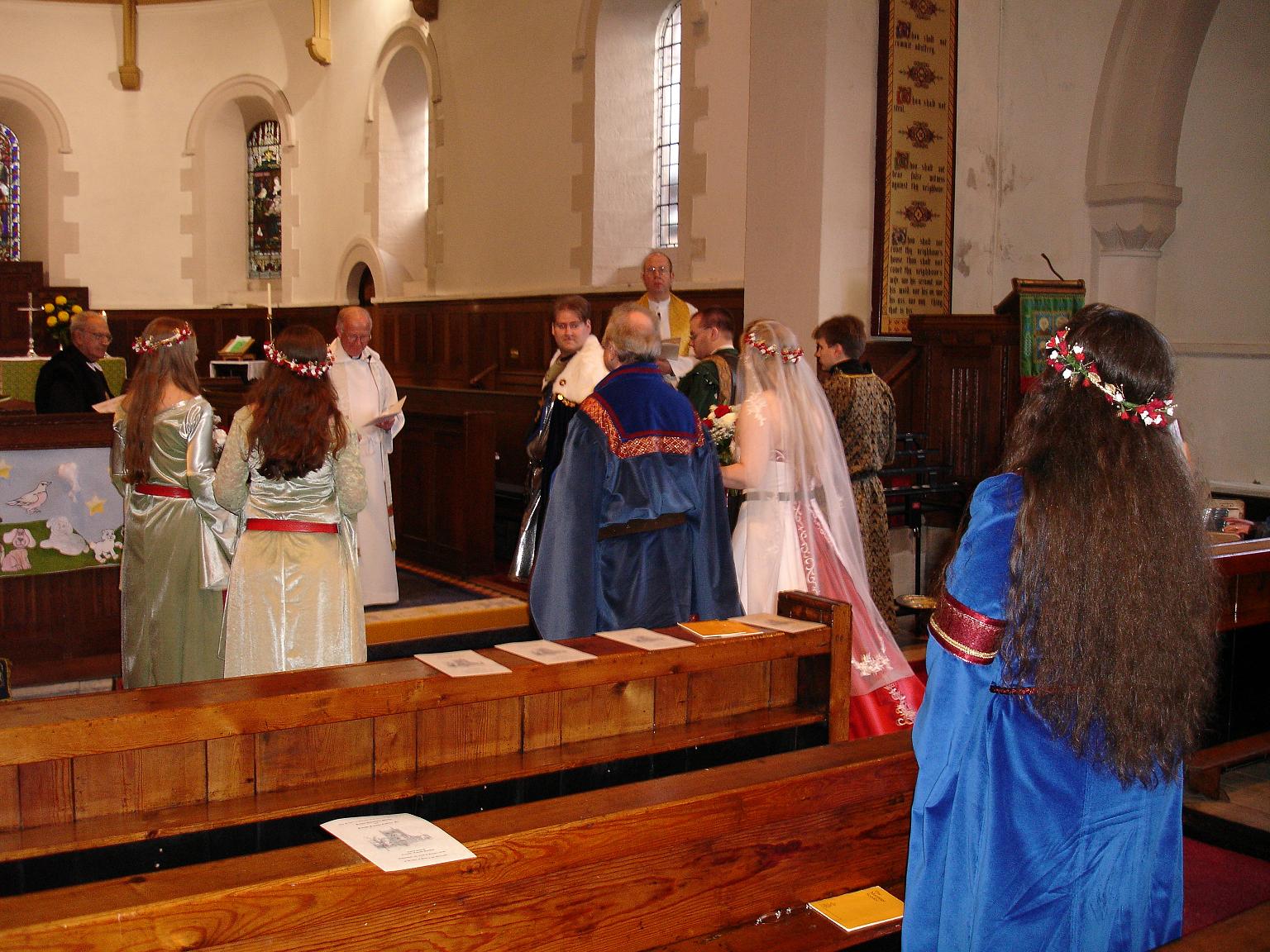 The Wedding Party Gathered before the Priests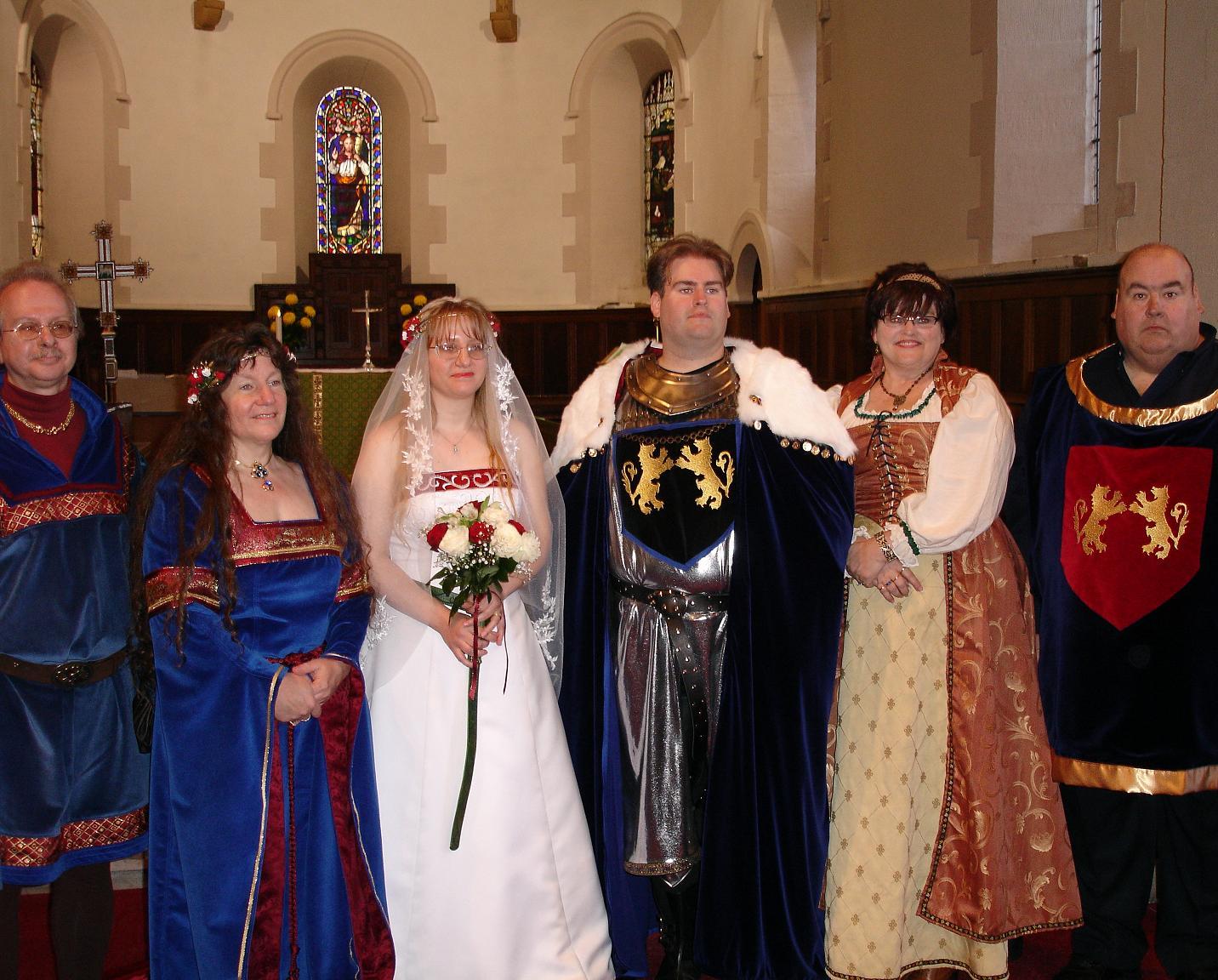 Parents of the Bride and Groom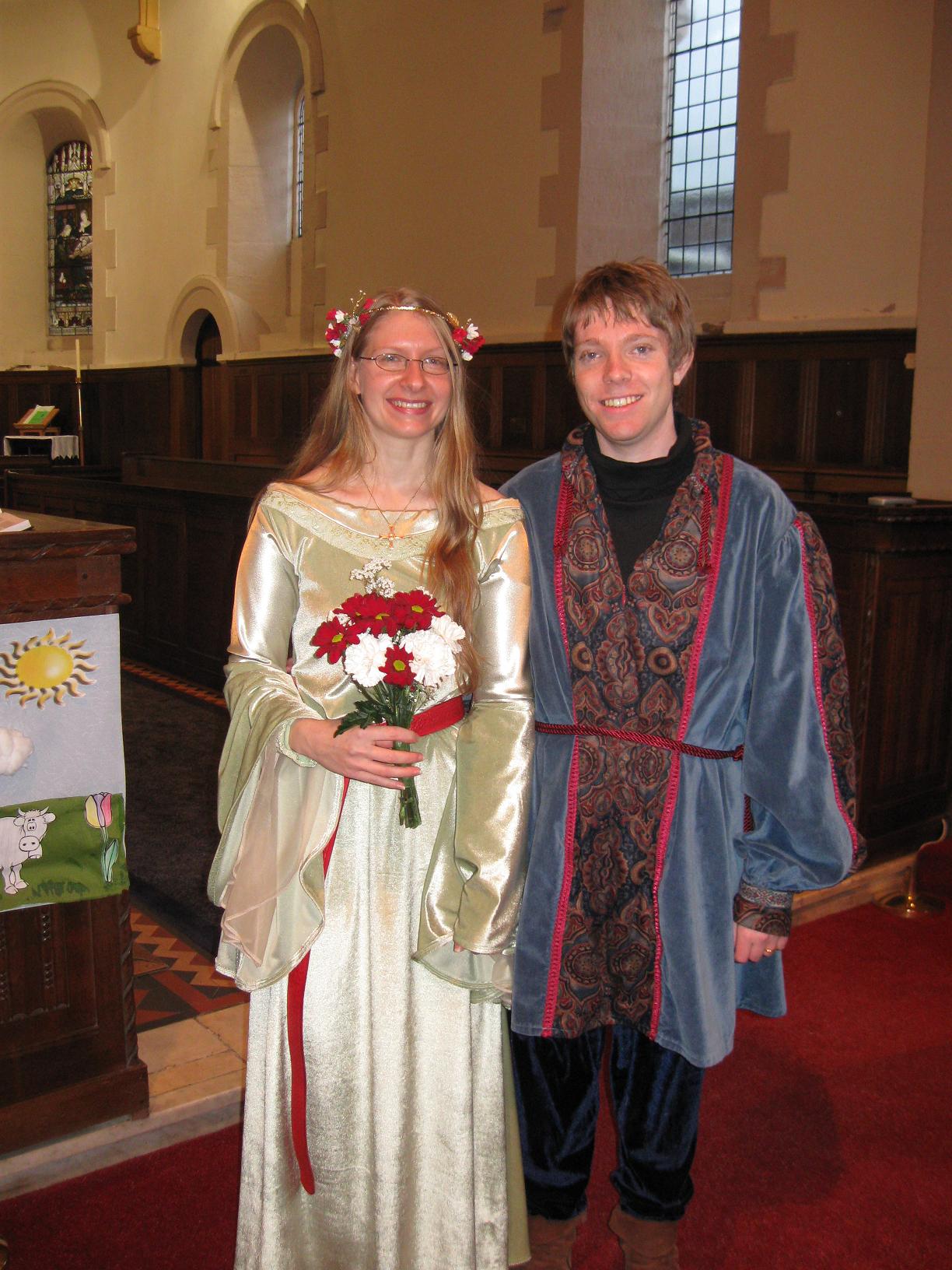 Matron of Honor Arwen and her Husband Barry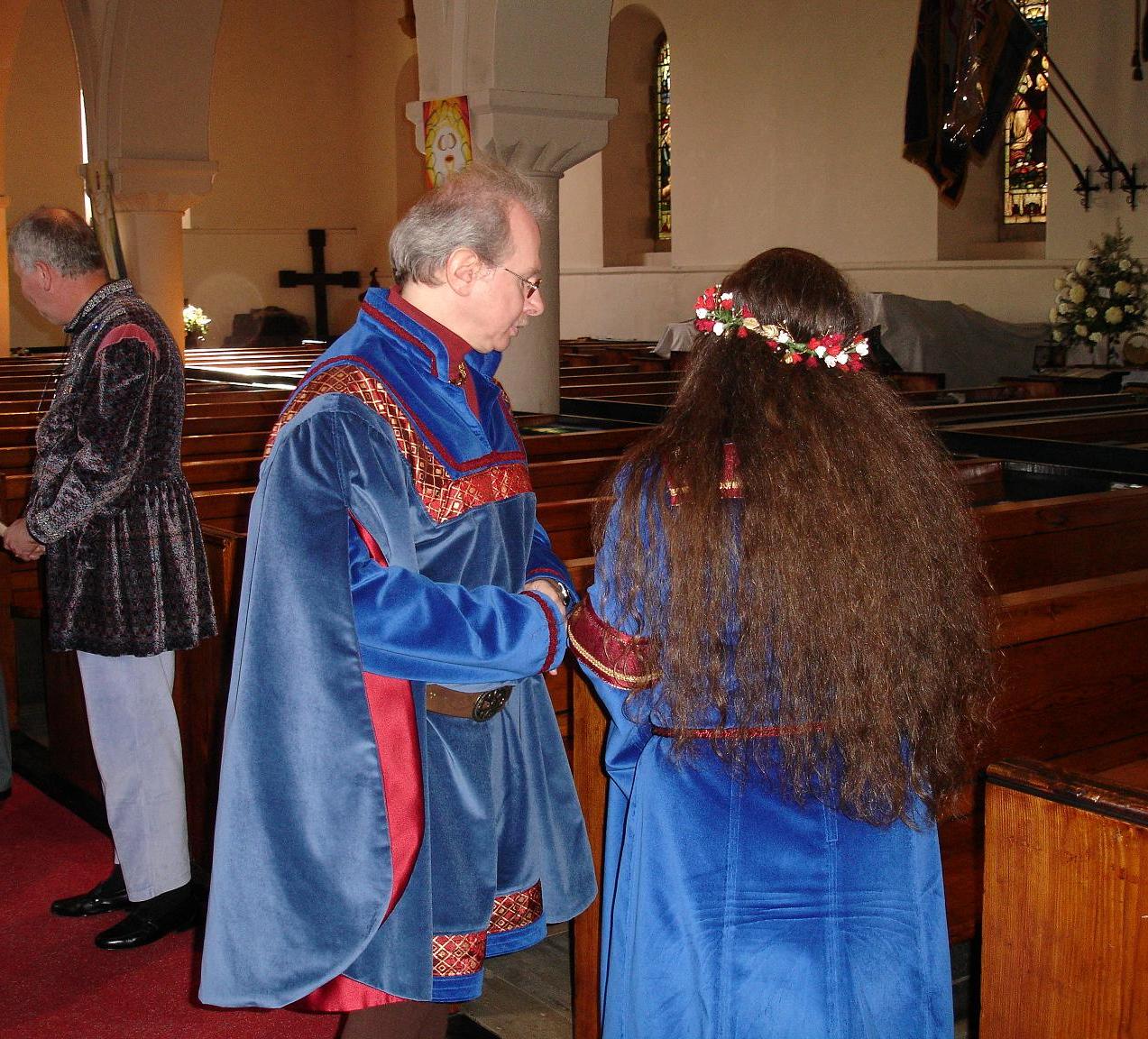 Festive Attire in the Church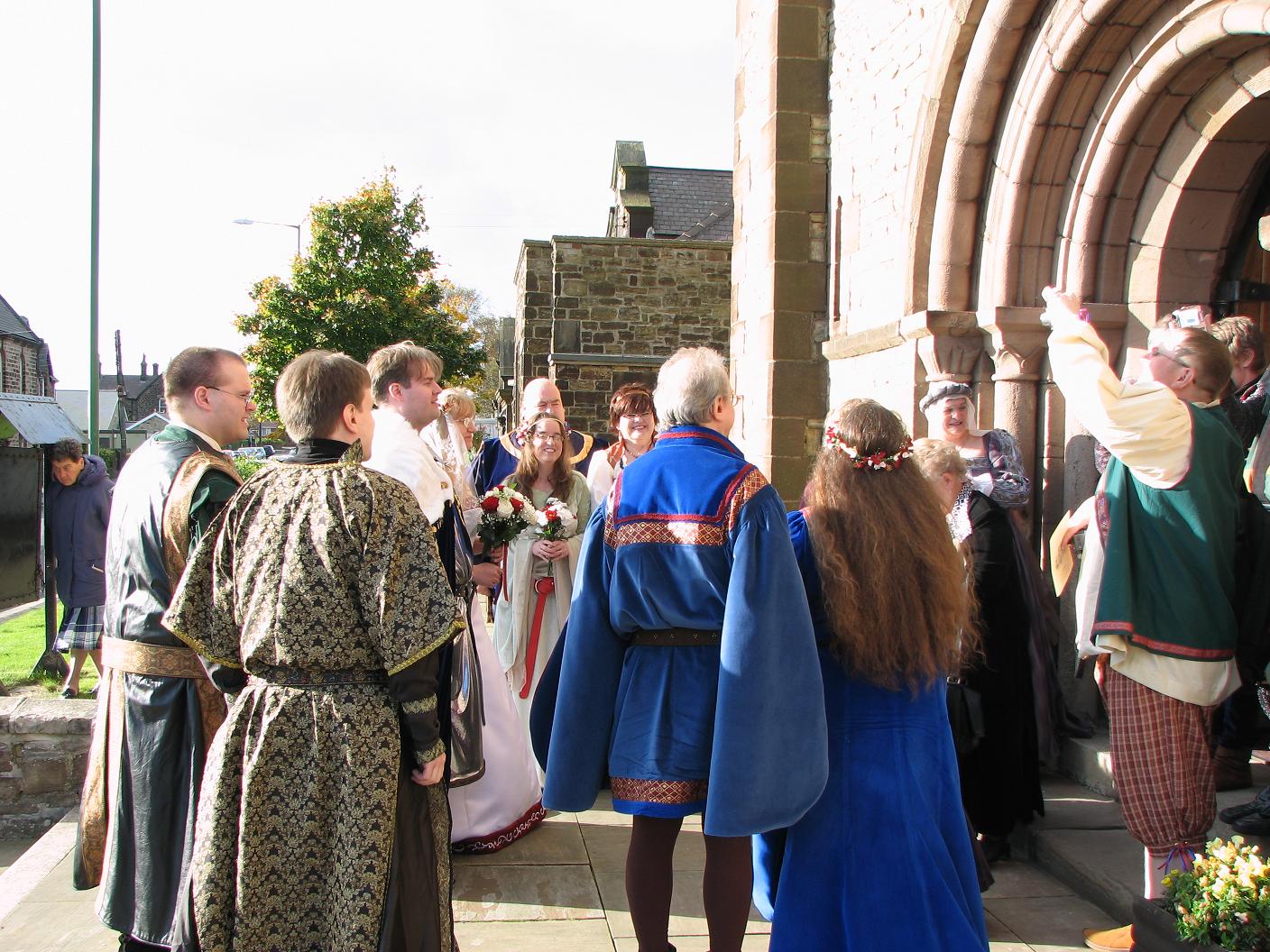 Outside the Church
The Married Couple Leave Christ Church, Consett, County Durham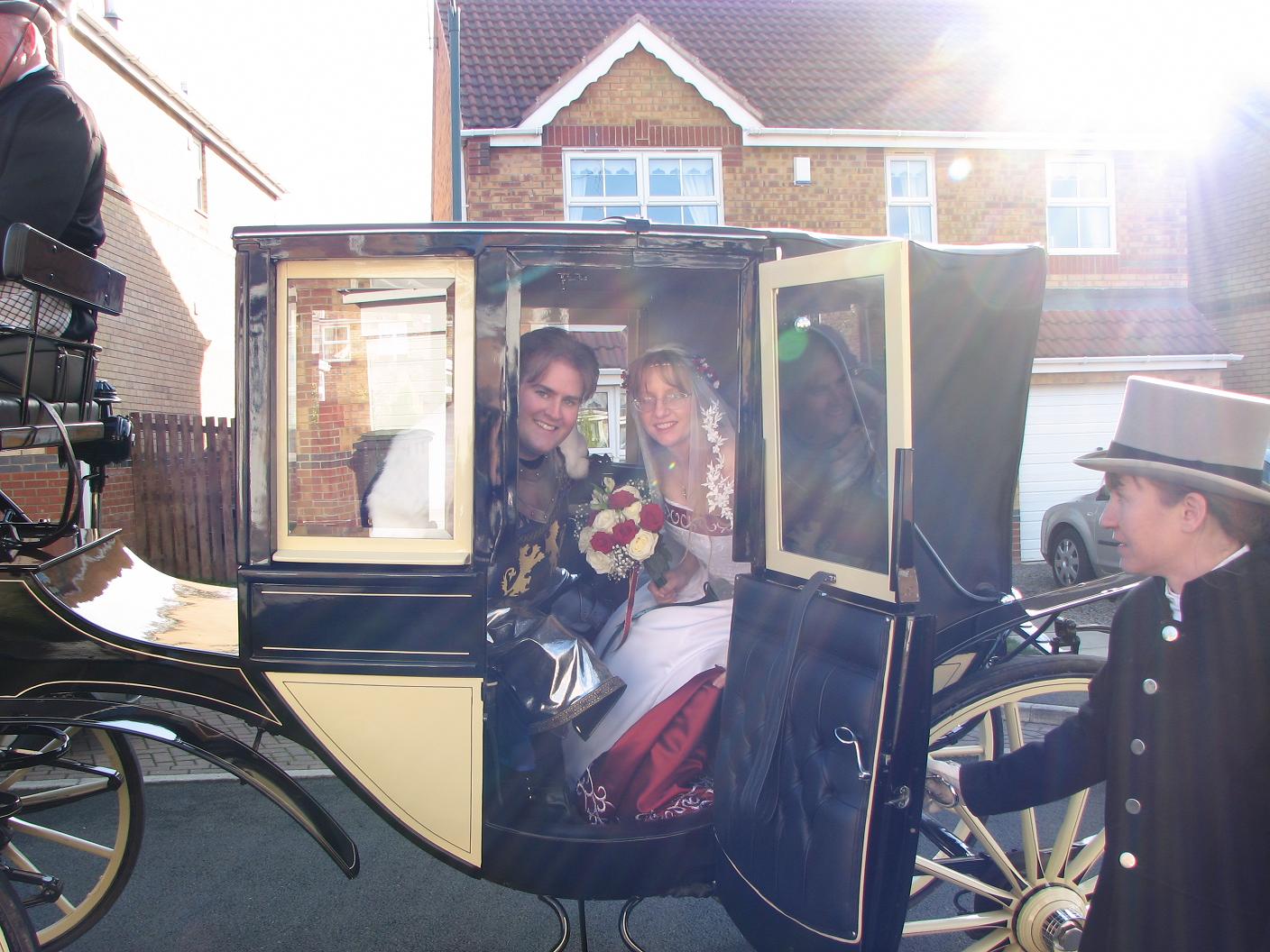 The Bride and Groom in the Coach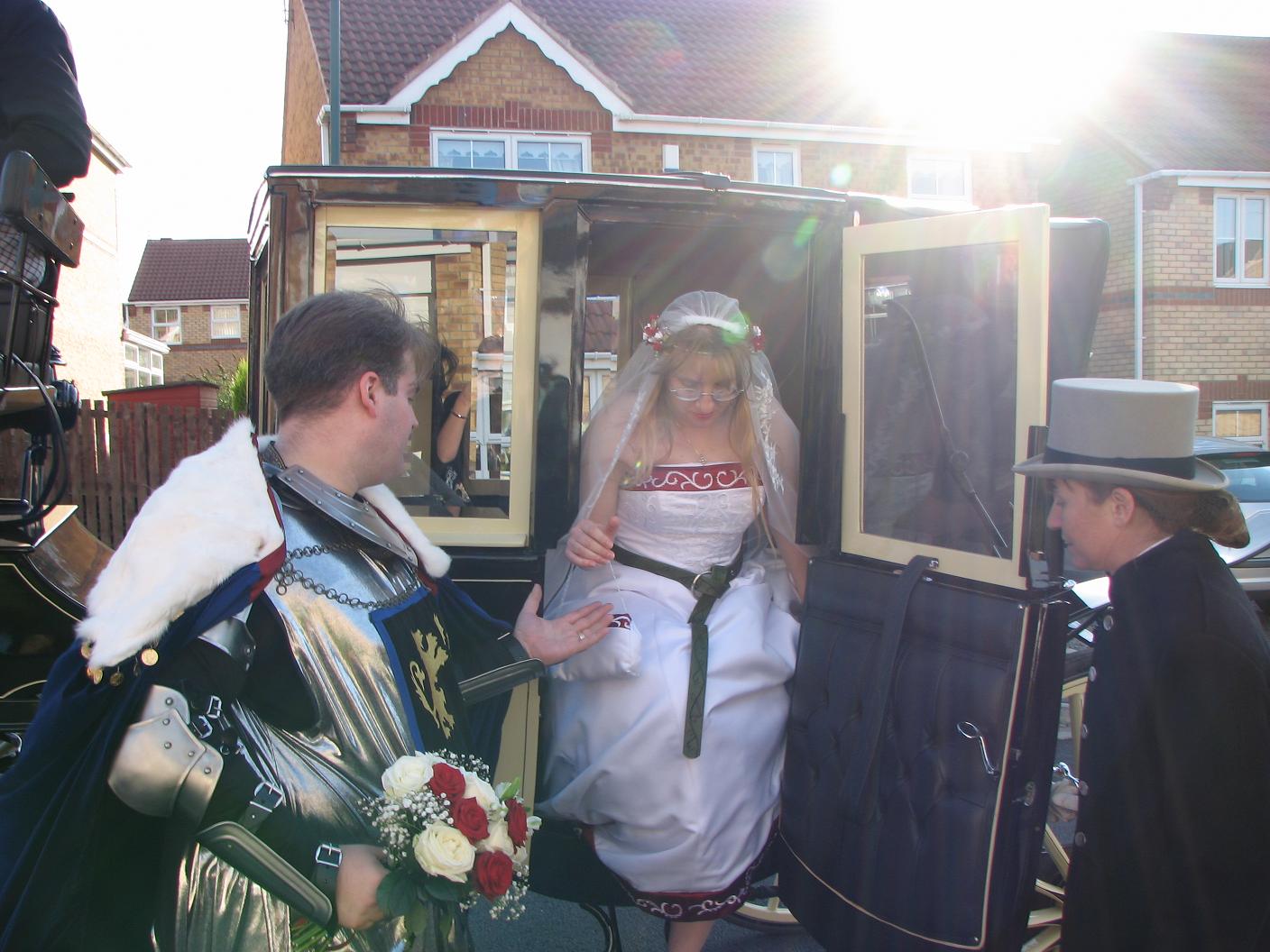 Rachel Exiting the Coach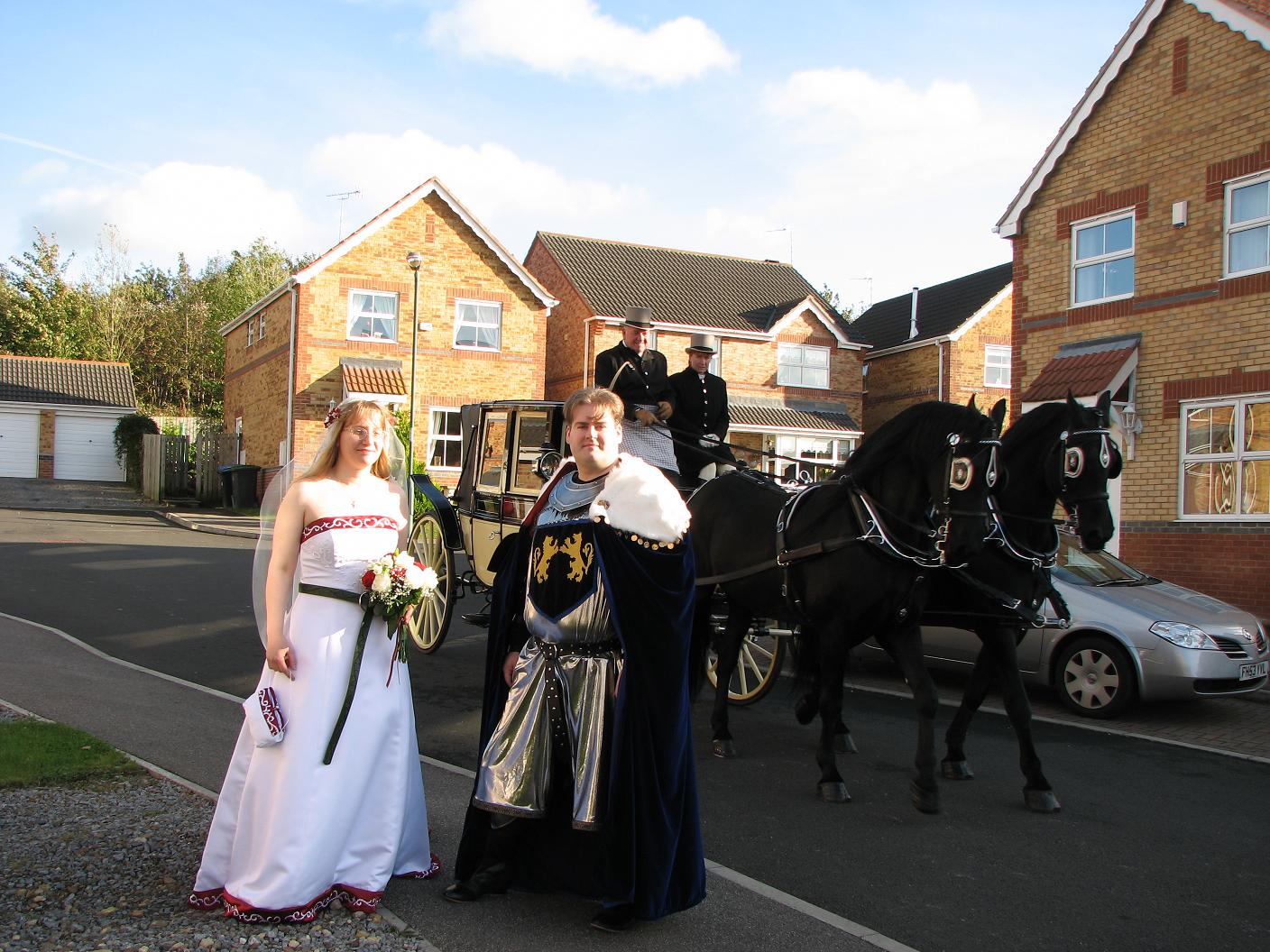 The Coach and Horses Depart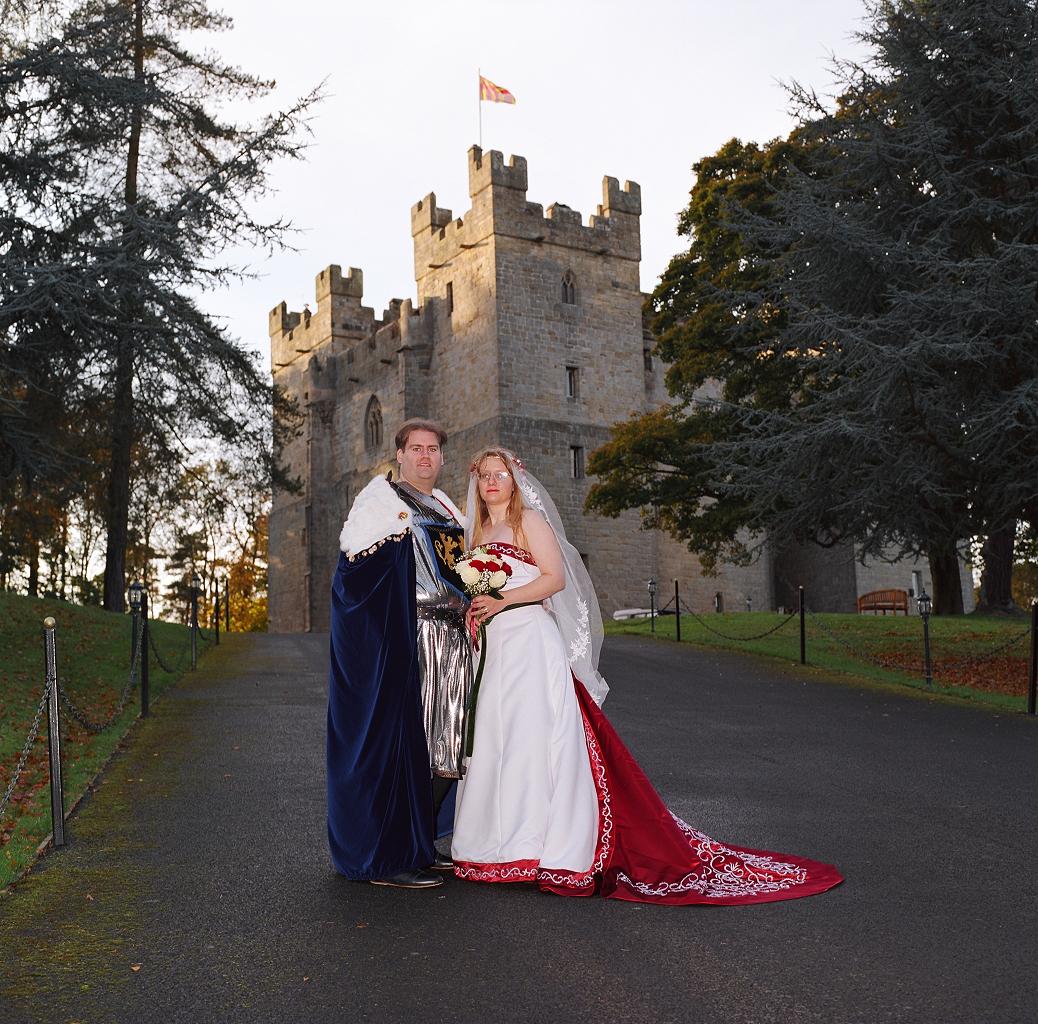 The Bride and Groom Arrive at Langley Castle, Northumberland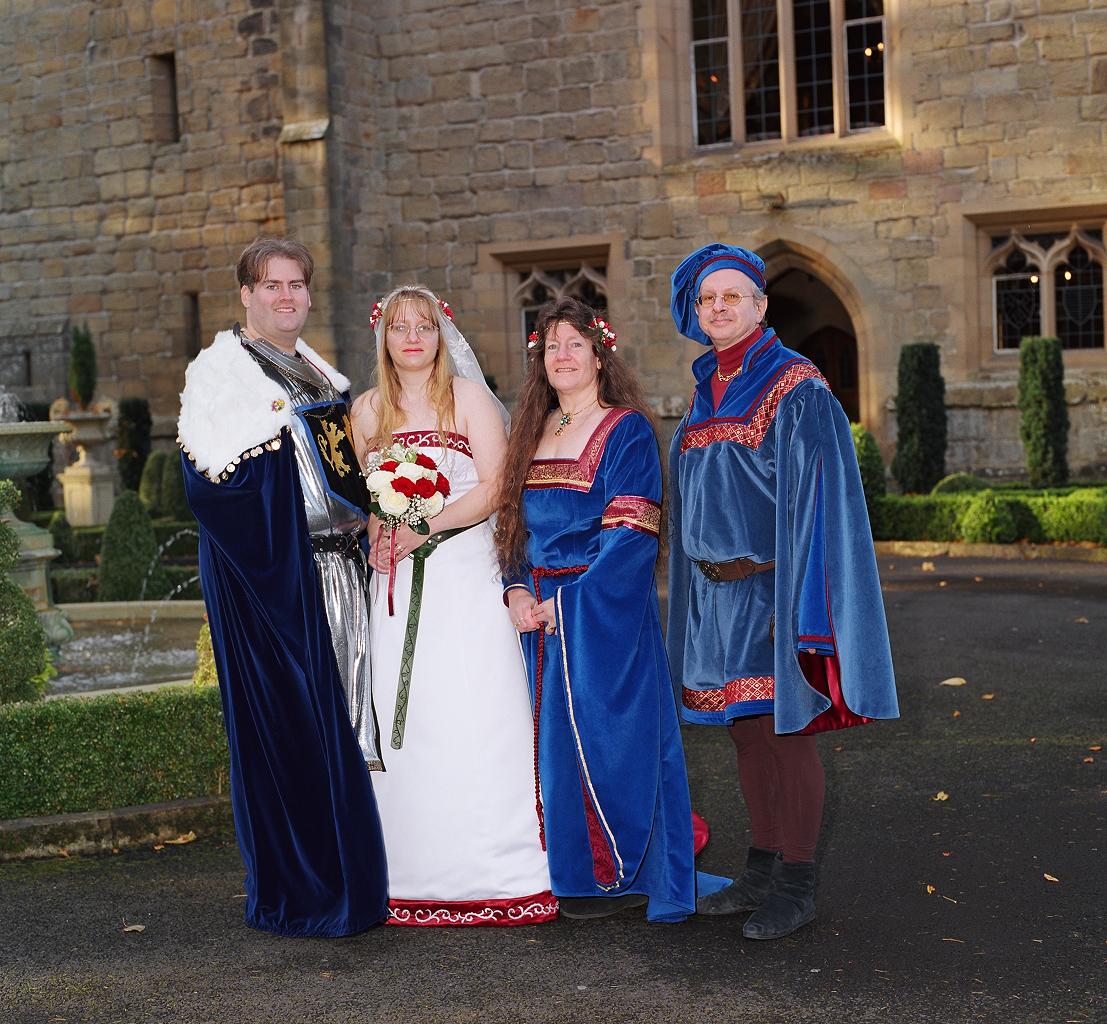 Coral and Thomas with the Bride and Groom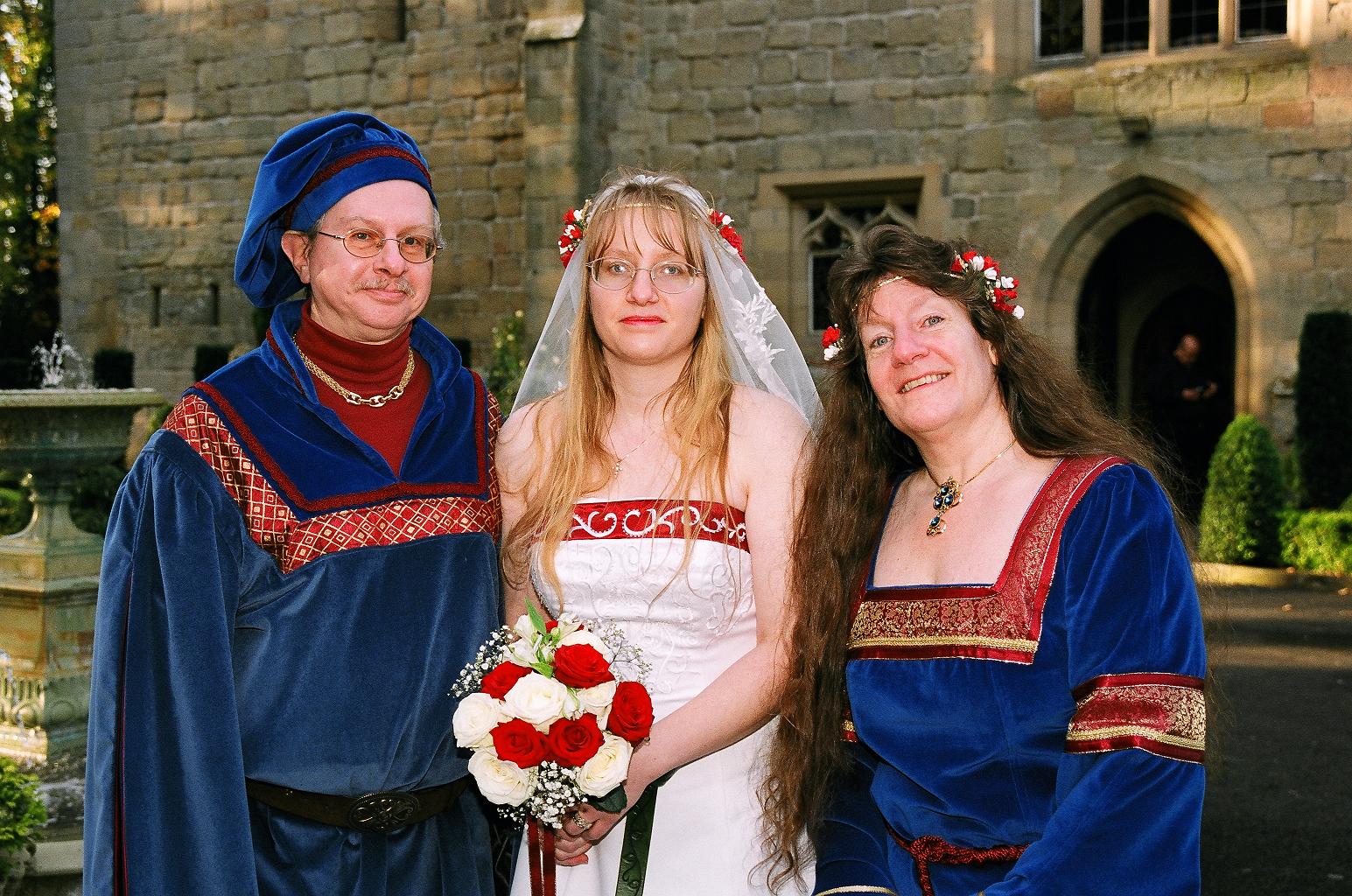 The Parents of the Bride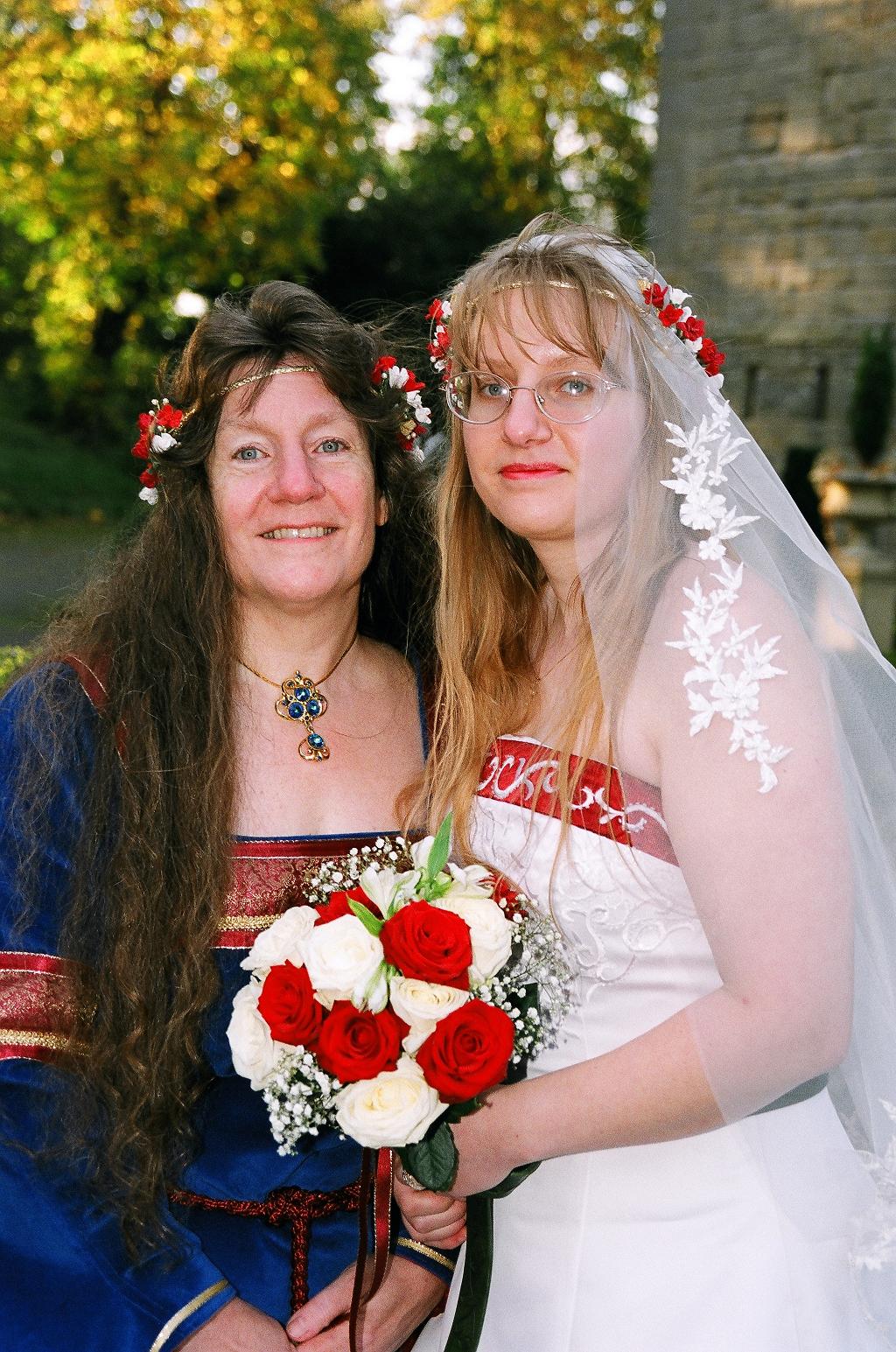 Coral and Rachel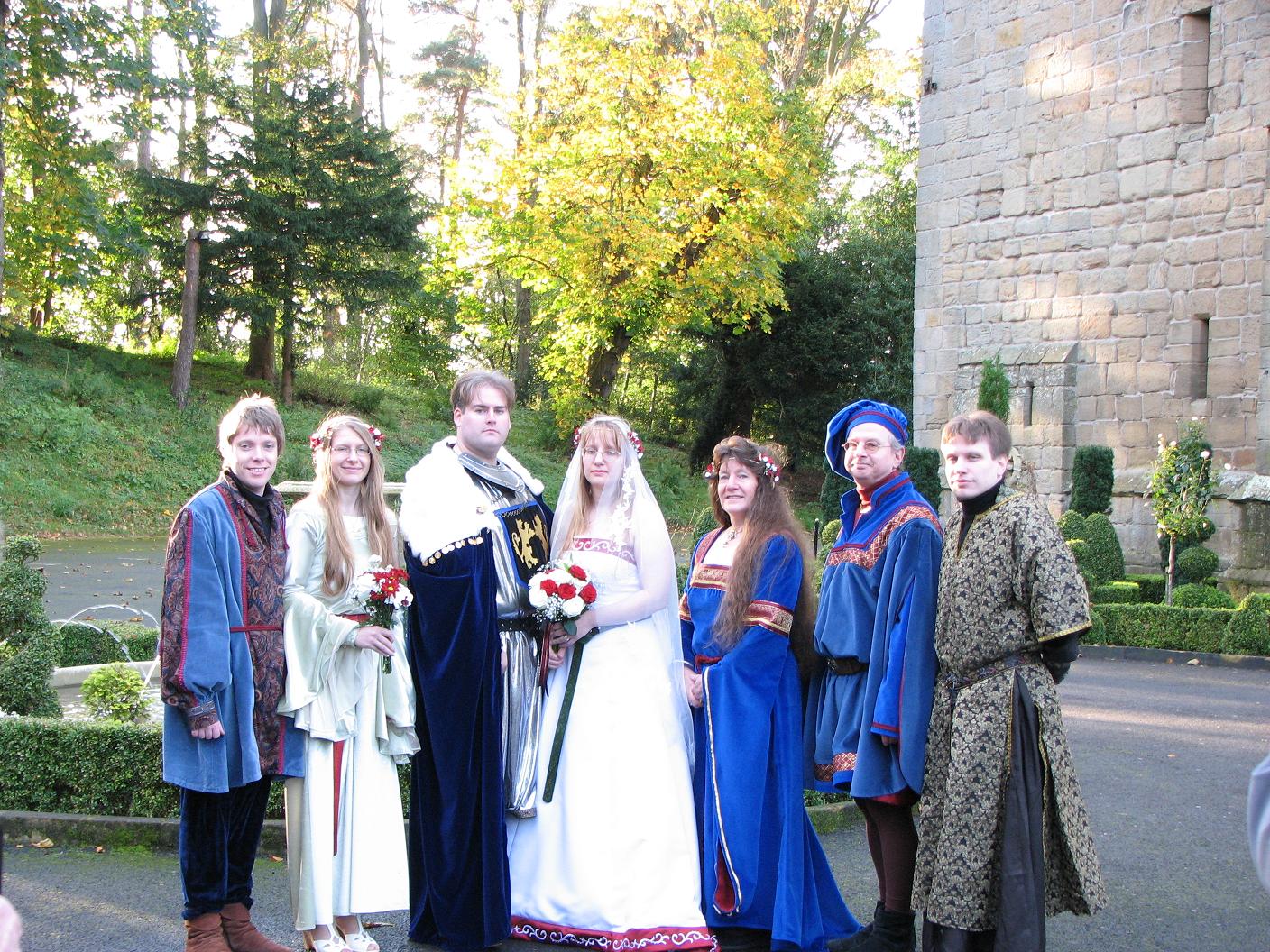 The Bride's Family outside the Castle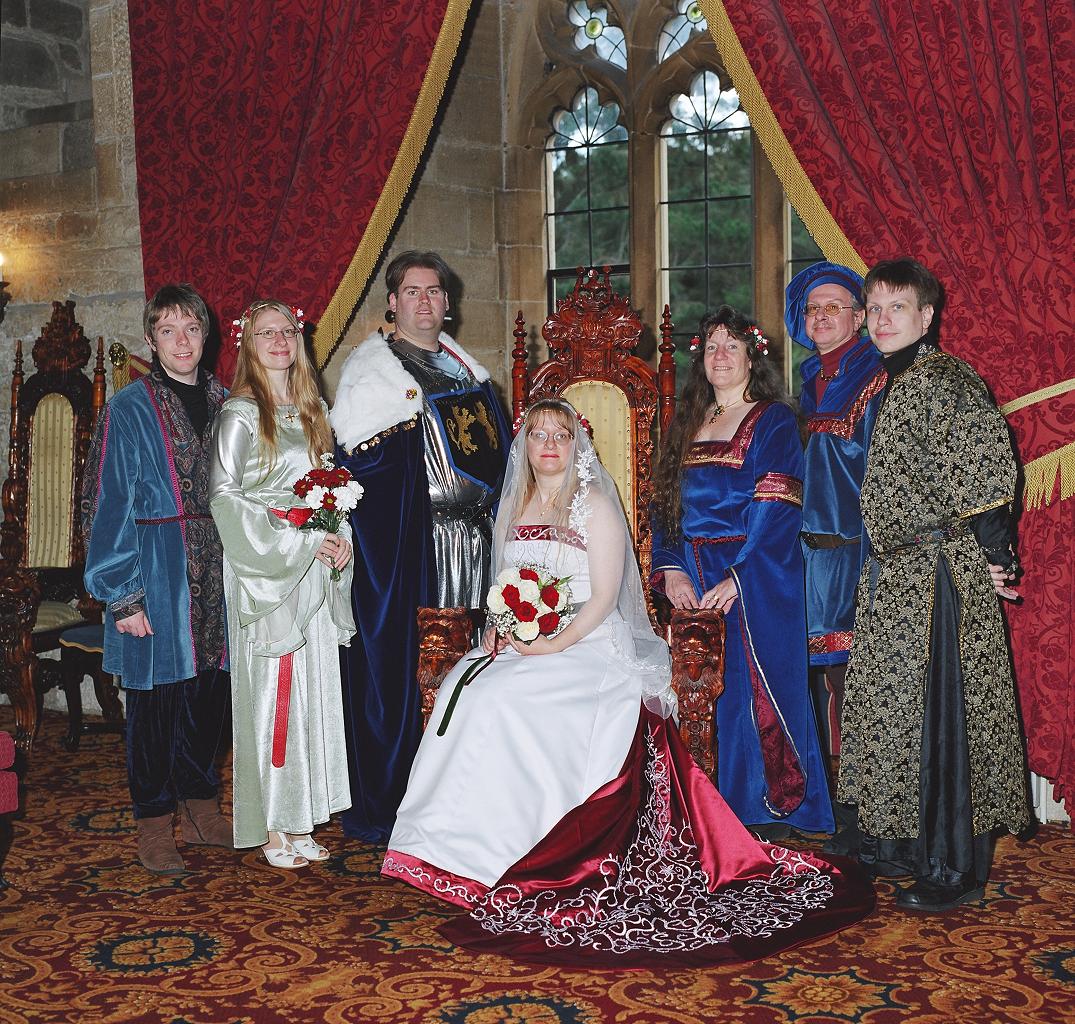 The Bride's Family inside the Castle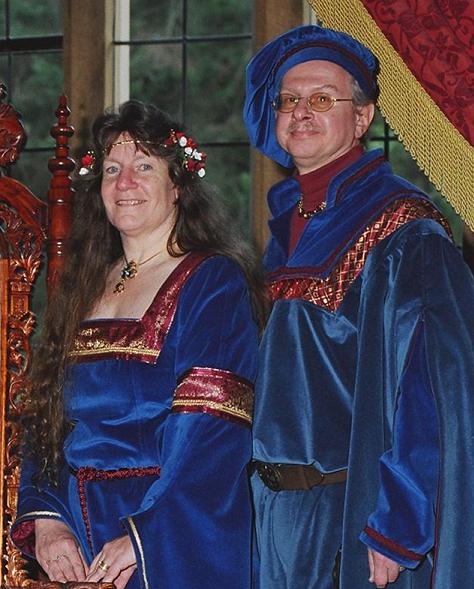 Coral and Thomas Properly Dressed in Langley Castle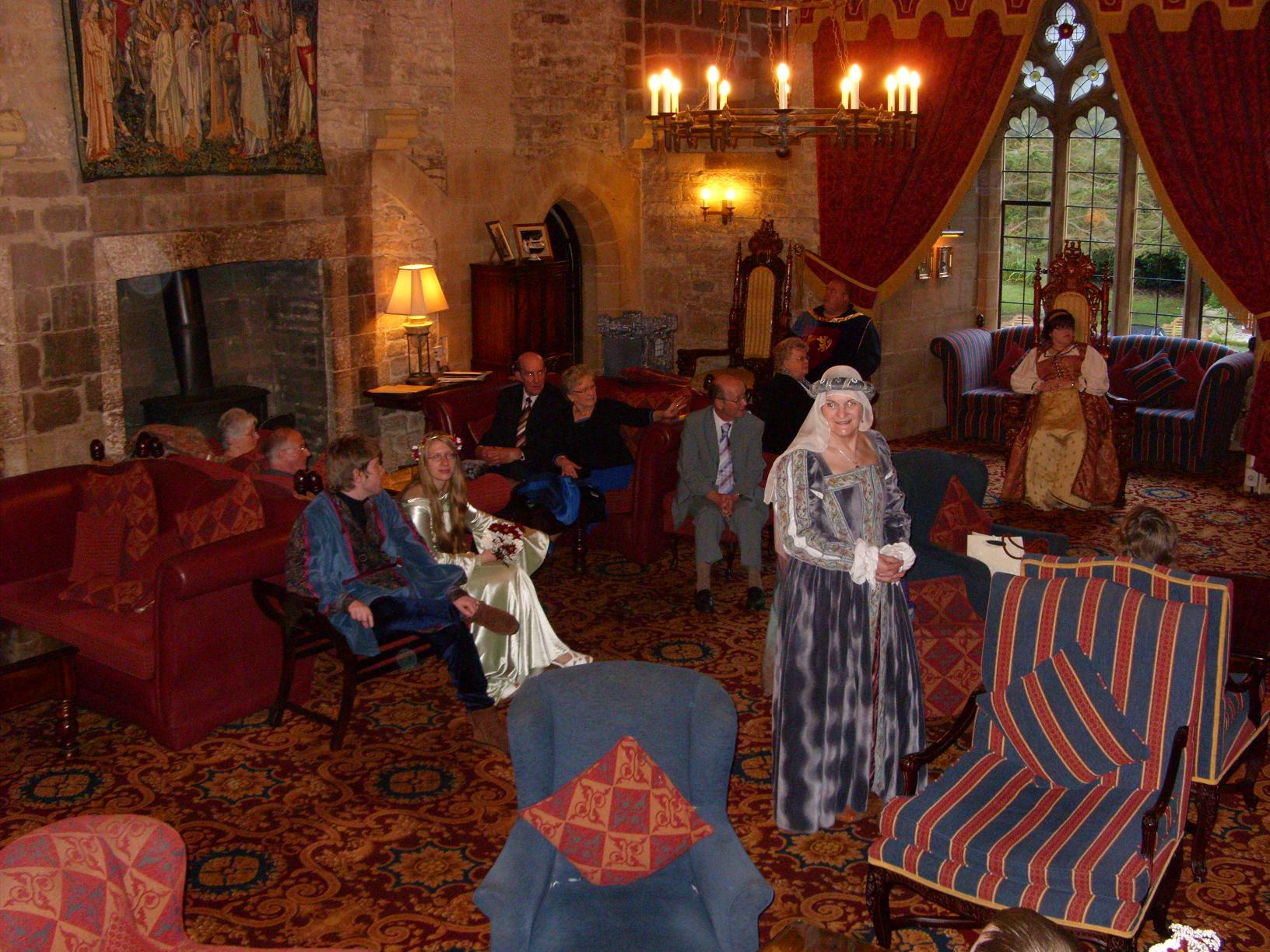 Guests Awaiting the Reception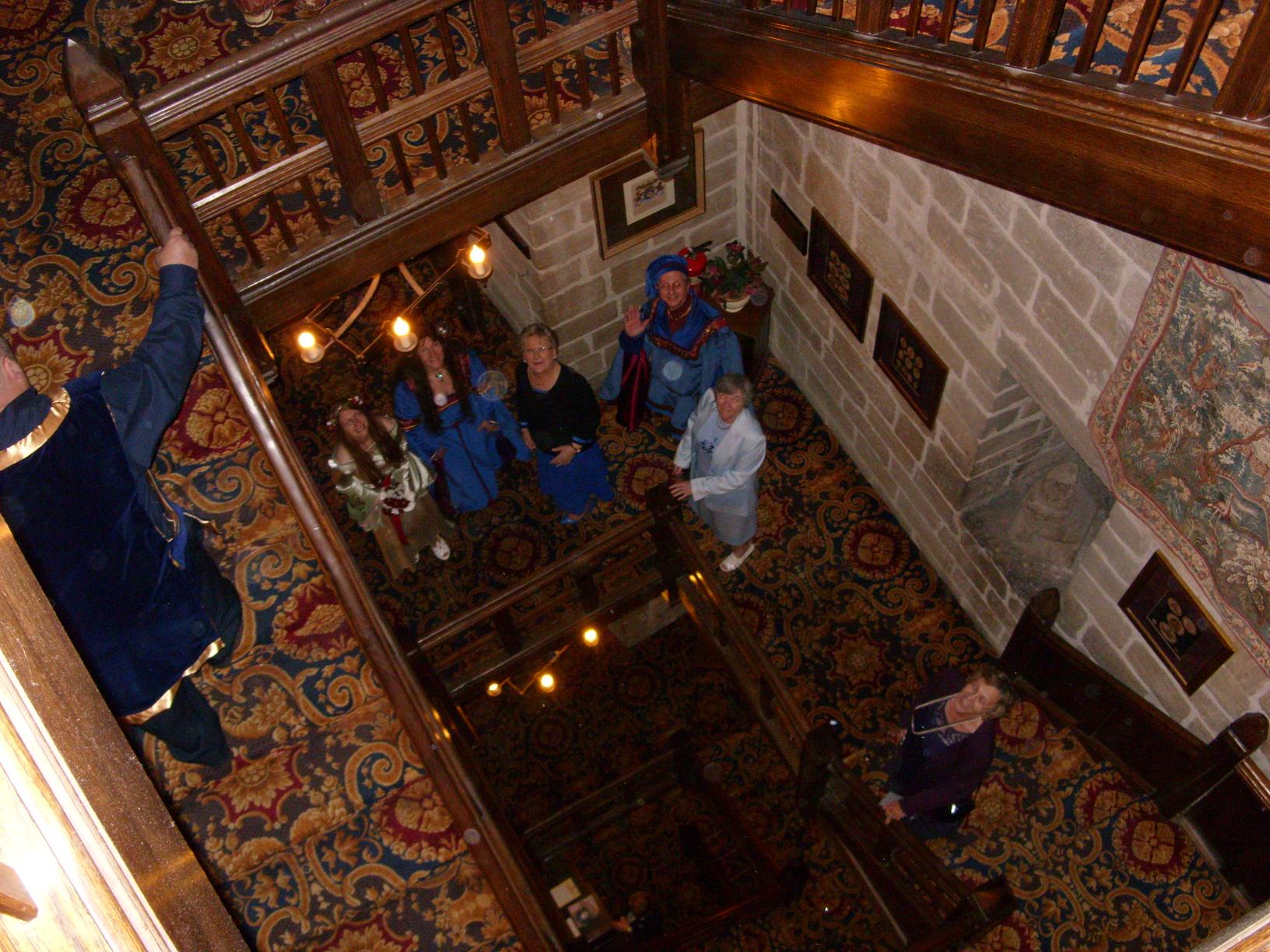 In the Stairwell of Langley Castle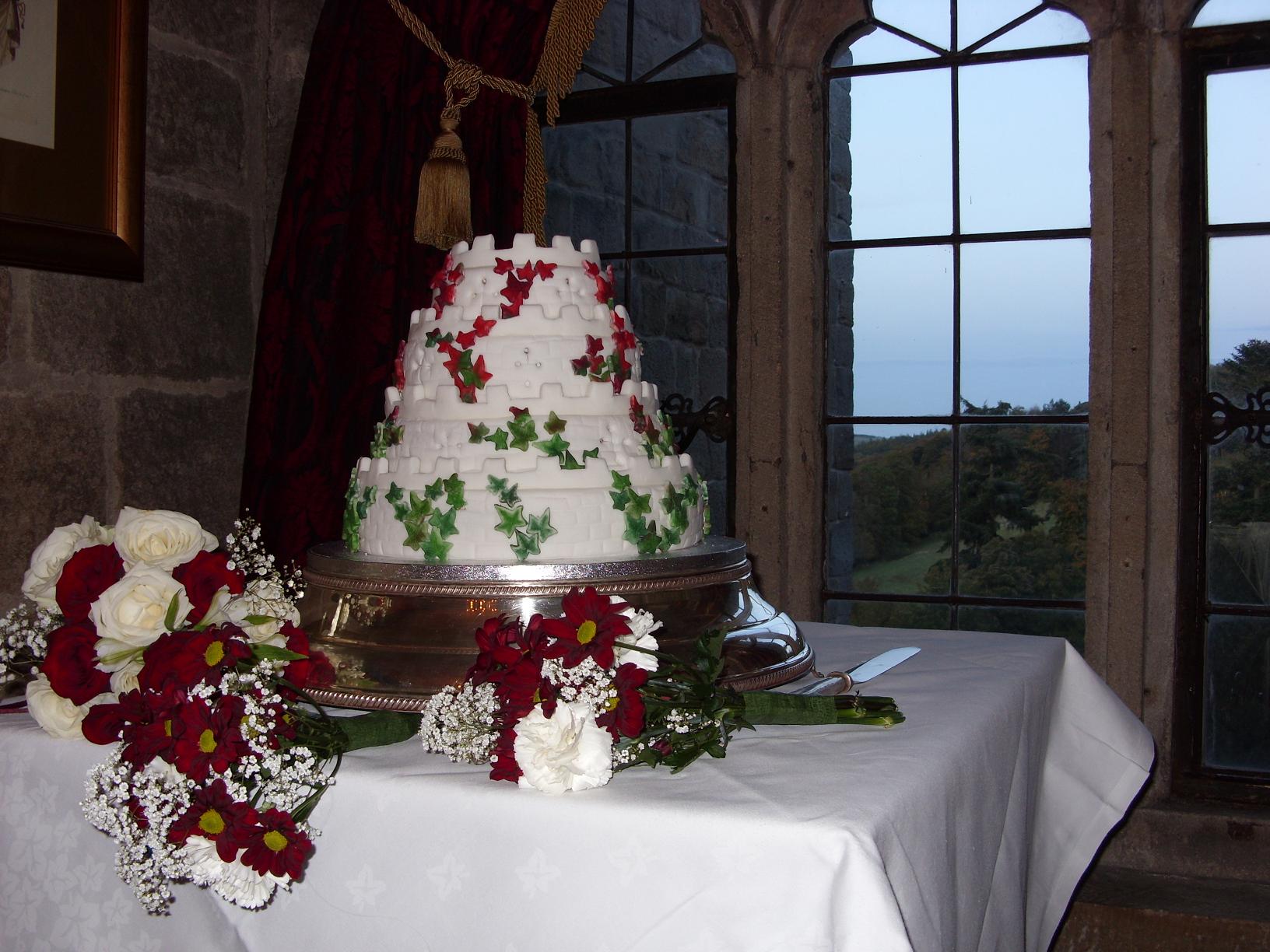 The Wedding Cake and Bouquets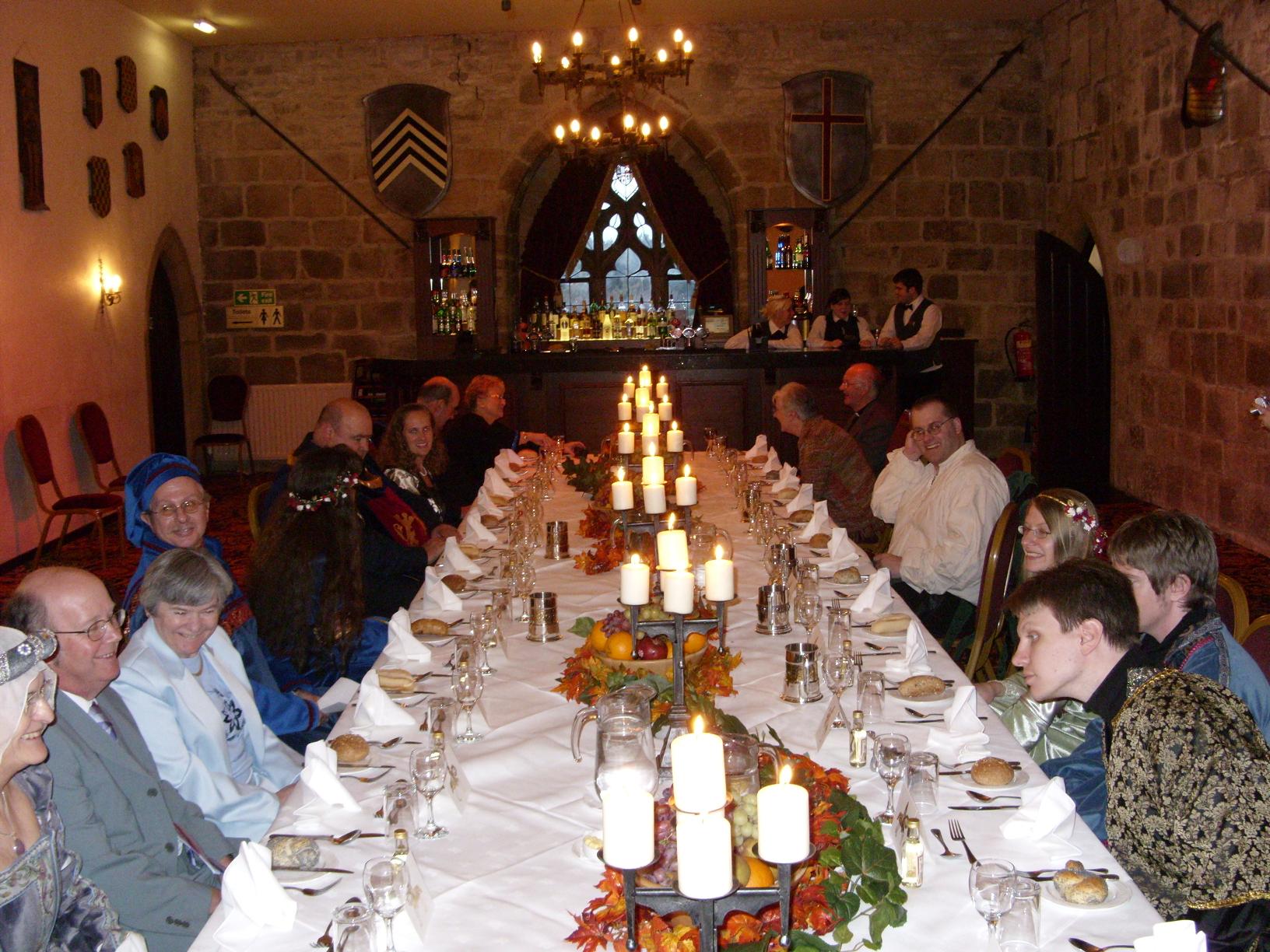 At the Feasting Table in the Stuart Banqueting Suite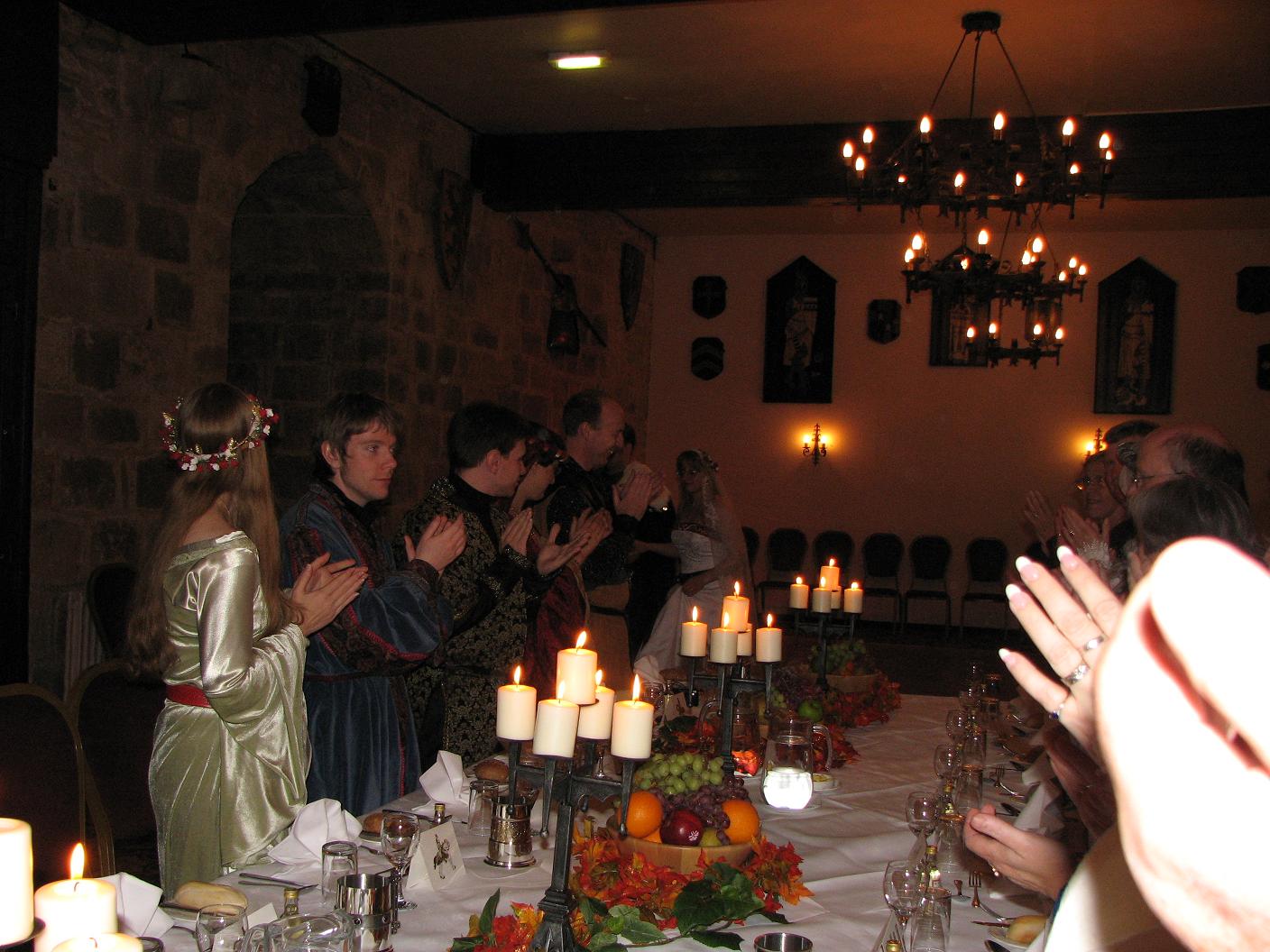 The Bride and Groom Arrive at the Reception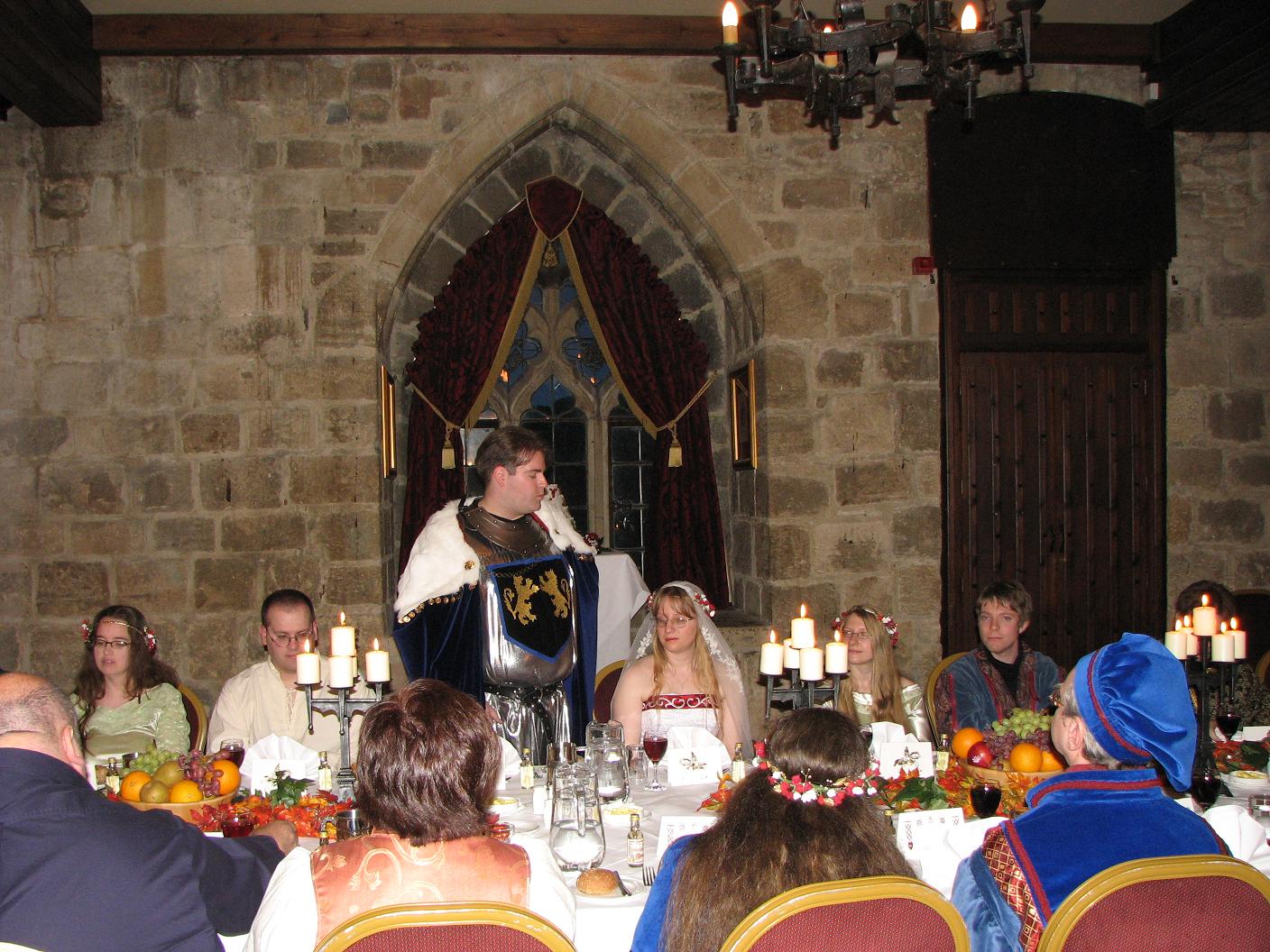 The Groom's Speech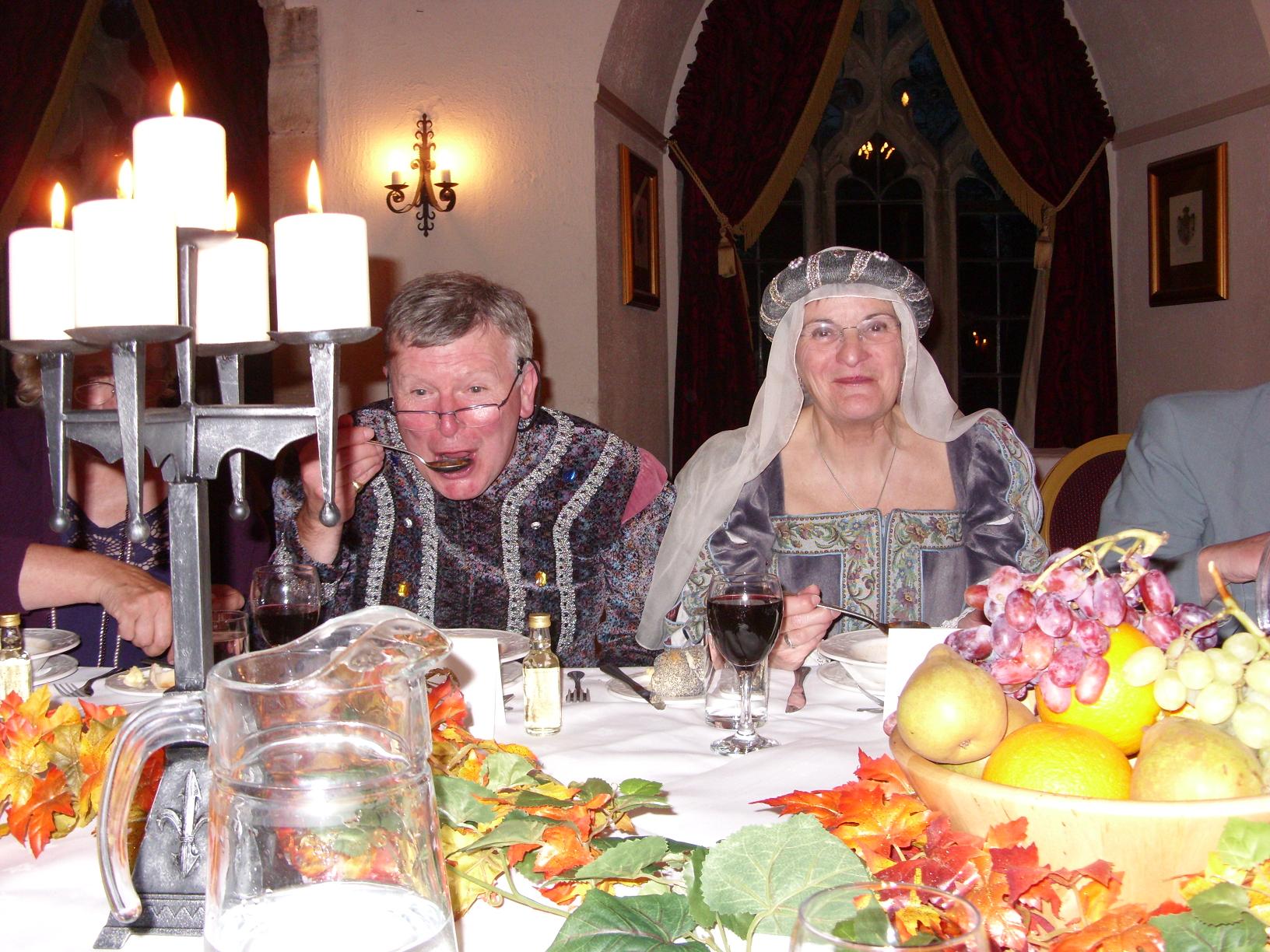 The Wedding Banquet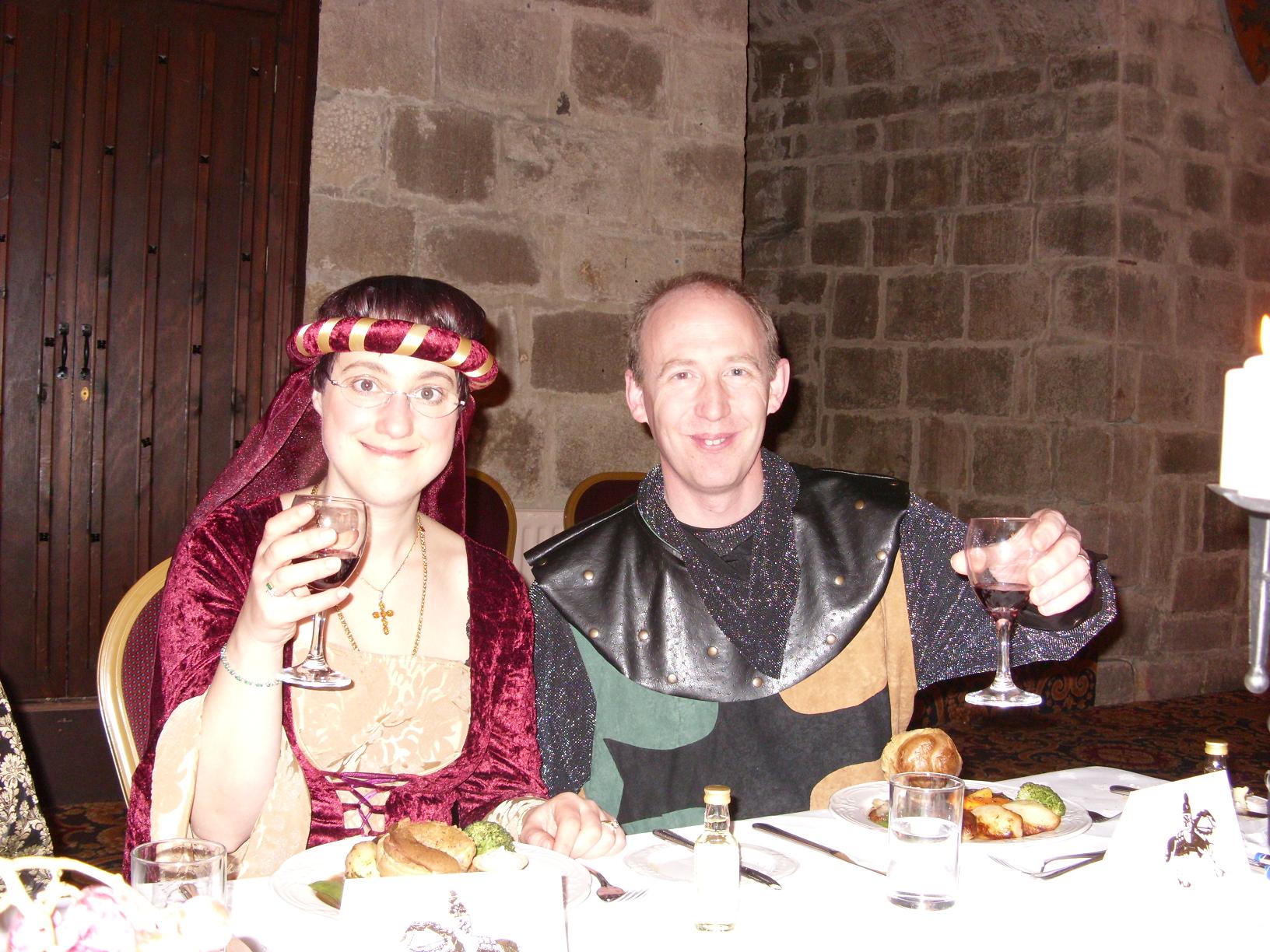 A Medieval Toast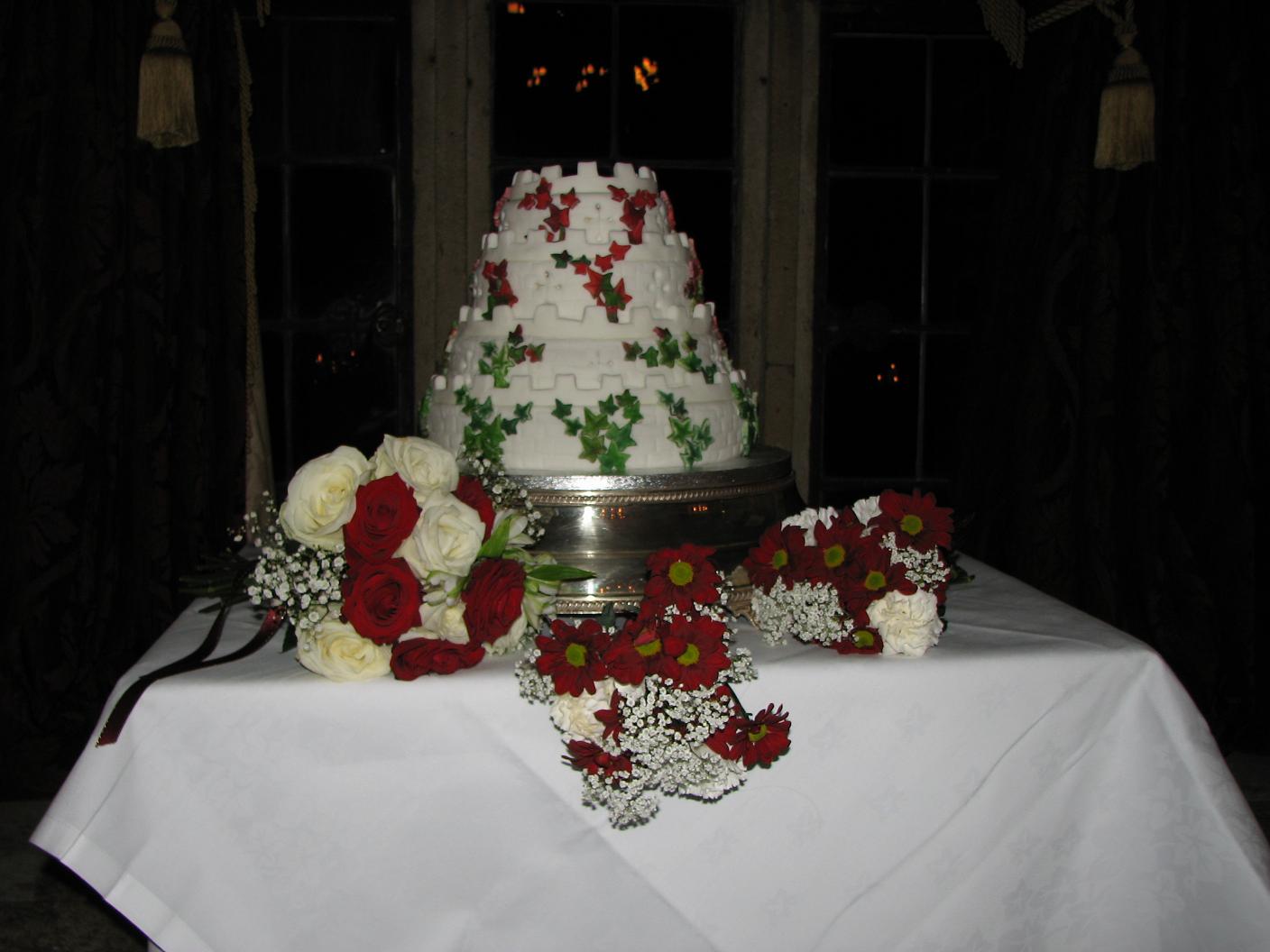 The End of the Day