About Us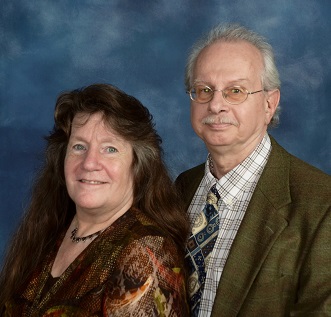 Wyndstar is Thomas and Coral Mosbø. We have been married for over 40 years and are each creative individuals in our own right.
We were both born and bred in the United States, Thomas from Iowa and Coral from Long Island, New York. After raising our family in Milton, Wisconsin, we then lived in Britain for 17 years. We have now returned to Dubuque, Iowa, where our work continues.
Coral
Artist, homemaker, mother and grandmother, I provide creative assistance and support for Thomas in the business aspects of Wyndstar Computer Works.
Thomas
Known by some as the Wizard of the Keyboard, I have over 30 years of computer experience in both America and Britain. I have the skills to help you maintain a safe and trouble-free computing environment.
My expertise includes extensive work in the following areas, both within small companies and with large organisations:
Windows and Novell networking (with MCSE and CNE certifications)
System integration through wireless access, virtualisation, clustering, etc.
Internet and E-mail connectivity and management
System design and support, including security, anti-virus, and data backup
Server, Desktop and software configuration and maintenance
Active Directory, TCP/IP, router and firewall support